Feeling lonely - peer support forum
Feeling lonely
Do you feel lonely?
For a lot of people it's helpful to write down and share their story. This open forum is a great place for:
Getting things off your chest.
Reading the stories of peers.
Connecting with peers and responding to stories.
Read the stories of other people with feelings of loneliness and share your story.
Overview of stories
All stories
It's weird to write about loneliness. I don't think many people expect me to be or feel lonely. I got a job, friends, family and I could hang around with people if I wanted to.

But still... the other day I was in bed and I thought what is the use of having thoughts if I cannot share them with anybody? That made me feel sad. And I realize I feel lonely. I don't have a relationship. I go to bed alone everyday and I get up alone everyday.

It gets harder to end the day alone. But to make contact with someone before going to sleep is also strange. I called sometimes with one of those phone numbers you can call when you need someone to talk to. That was nice, but also weird. Why do I do that, I am in my twenties! I judge myself for that. Also that I cannot share with anybody, that's painful. I would like someone to talk to in my surrounding.
Anonymous

Show replies
Hide replies
Hello...
Loneliness, I have to fight that everyday. I think often, for my part it could all end right now. on this planet there are so many things you have to be or do before you can be part of something.. WHY????...................... SILENCE the tears are running down my face again that happens almost everyday ... miss having a good time with people that really care about you, that I could call a friend I miss that in my life.

I also notice that it gets harder for me to go outside... make new connections.. I met too many times the wrong people. that hurt me a lot.... dear greetings stay hopeful on good blessing they say we do that with a smile and a tear.
........

1
Show replies
Hide replies
Reply:
This story is, as so many, so recognizable. No children, family, but without contact. and I miss the connection with people, lonely evenings and I wonder why this is all happening.

Days, in which it feels less lonely. I think, that for many, it is difficult, to make connection, in which, you feel comfortable and safe. The loneliness is also heavy.
Martinet
I am already 75 and I find that I am very lonely. Fortunately I have a good connection with my sister and brother but.... every morning when I wake up I think: now what? Why should I get out of bed?

Sometimes I don't speak to anybody for days. The things I liked to do I cannot do anymore because I am getting old; I don't have energy anymore. Around me it has become silent.

Most of my friends have passed away by now. I was there for them, but who is there for me now? I feel more and more alone.
Anonymous

Show replies
Hide replies
Am a man of 41, married, no family (means not contact, is not option anymore), no friends (not even 1), some nice colleagues that are dear to me but they have their own life and that's it.

I am married, but I feel alone, lonely, different, a loser, a strange one.... I don't know what to do to change it. Just somebody to have a good conversation with seems impossible, I don't even know why I write this here now, what's the use...
lonely feeling

1
Show replies
Hide replies
Reply:
I'm sorry to read that you feel so lonely.

When I read your story, a few things come up.

1) you write that you're married. How is the connection with your wife? Is there an open, honest communication? Do you talk about what keeps you busy?

If not, then it could already help a lot when you would start to do that. You might start to feel less lonely and feel more connected with your wife.

2) Do you have hobbies where you meet people? Maybe you can do sports? Go on a group holiday? Or sign in on a website to meet people?
E.
I feel quite lonely. I am an only child and I don't have parents anymore to fall back on.

When I my parents died, I expected more support from people. But this was a disappointment. Also people I saw regularly, I have not seen or heard in months.

I go out with friends, but I cannot really share my story with them. I don't have close friends. I had some good connections with colleagues, but that got less. They also have a busy life.

I feel sad about that. I feel myself getting more and more lonely. I am on my own now and that is not easy.
Anonymous

Show replies
Hide replies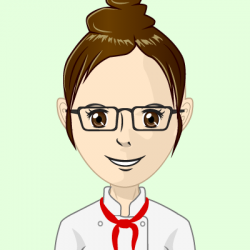 Do you also want to share your story?


Every now and then I feel lonely. I have a couple of good friends, but otherwise not so many social connections. On one side I am fine with that, because I also like to be alone on my own.

On the other side I would also like to have more good friends. But I notice I don't put any energy in that. I meet enough people that could become closer friends, but often I don't feel like putting energy in that. Apparently I don't feel lonely enough yet :-)
Anonymous

Show replies
Hide replies
Would other people realize how lonely Christmas can be? I don't have a relationship/ family, do have a nice job and friends, but with Christmas there's always again the confrontation with being single.

It makes me realize that it would be so nice to make decisions together or at least be able to talk about it. In my head there is often a very lonely repeating dialogue with pro's and con's with the result that I don't make any decision.

For those who have a relationship/ family: feel blessed and cherish this togetherness!
Anonymous

Show replies
Hide replies
Sometimes, when I look outside, especially with nice weather, I feel like crying, because my 34 year old life just passes me by and nothing special ever happens to me (without a partner) and I think it will stay like that until I am 40 and then the best years of a woman are over.

And all those years I spend meaningless. Others have a partner and there is progress in their lives (children are growing up) and with me everything stays the same. I always stay in the same phase. And then I wonder what's the use of this life when you live it just as an observer...
Anonymous

Show replies
Hide replies
Sometimes when I look at facebook it seems like everybody has so many friends, and I only have a few. I would also like to have more friends. I also see that they have many likes on everything they post.

The other day I put a very beautiful picture of my dog. Nobody liked it. I have a public profile. I feel lonely.
Anonymous

2
Show replies
Hide replies
Reply:
Recognizable. But on fb are no real friends, everybody has only 1 to 3 real friends.

Loneliness sucks. I gave a reply because I wouldn't like it if nobody would reply. And to wish you good luck of course.
Annelien
Reply:
Like Annelien I too wish to reach out with an acknowledging hi, hello & LIKE!
Also give a mighty thumbs up for sharing your story which helps others who feel the same xo
FB is definitely imagery false and the worst place to go when feelings of connections are low.
You are not alone - as I too have fallen prey to FBs demoralizing self awareness.
Thank you for sharing your story
Y
Some months ago my relationship ended. We did a lot together. Now I am afraid I will get lonely, because I don't like to go out alone.

For now I just put all my energy in work, but I realize I will have to do something about this.

Anybody tips?
Anonymous

1
Show replies
Hide replies
Reply:
Did you find anything. Because I lost my partner this year and without them I don't know what to do. I'm so alone and isolated, I feel like I can only get smaller and smaller within myself
I wish they put dates on this
Hi,
I am 52 years old now and I have the feeling my life is getting more and more limited. I am fine on my own, but I long for some love and attention. Just somebody that is there for me. I don't know what to do with that.

I tried online dating, but that did not bring much.

I don't know how I can get some joy back in my life.
Inge

Show replies
Hide replies
I feel very lonely. I thought I had a nice friends.. going out, have a drink etc and then my mother died and I got depressed.

I am 36 and I don't have a family so in one go everything was gone.. and also my friends that suddenly did not feel like being with a sad person like me.

It's hard for me to make connections in general I'm insecure and also shy. I don't feel comfortable going out alone.. I am in therapy, but I don't have the feeling that's really doing a lot...

Hopefully this too will pass, but it's not easy....
Anonymous

1
Show replies
Hide replies
Reply:
Hey! I'm sorry to hear that! I can advice you to look for another psycho therapist that can support you. It is important that you feel well with your therapist and that you feel heard.
Good luck!
Angelique
Add your own story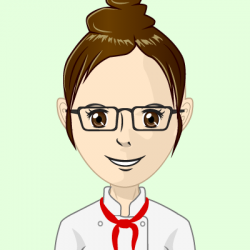 Do you also want to share your story?



Login
Therapycounselling
✓ 70+ Counsellors
✓ In New Zealand
✓ Face-to-face & Online
Menu
Do you prefer online counselling?
Online counselling is available, also at Covid19 alert level 1, 2, 3 or 4.
Several counsellors on this website offer online therapy so that you can access the help you need, wherever you are.