Helen | Clinical hypnotherapist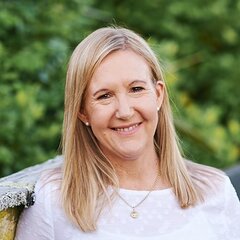 ✓ I also offer online therapy
Great, you are taking the first step.
Leave a message and I will contact you as soon as possible.




Hypnotherapy Auckland - Warkworth
Since 2007 I have been empowering people with the tools and techniques of self-hypnosis and hypnotherapy combined with counselling techniques and trauma informed tools to use in a variety of life situations.



Hypnotherapy can be an incredibly powerful and transformative modality to help you shift, heal and release the feelings and behaviours you are experiencing. Once we release and start the healing process it's so much easier to move towards our goals and desires. As a clinical hypnotherapist I love to share and teach a range of hypnotherapy tools and techniques to assist you to heal and to positively impact and transform your life.
Within each of us lies the ability to create a happy, healthy life. Within us we have everything we need for success – sometimes we just need some help to clear the rubbish out first. That's where I'm here - to walk with you, hold space for you and share a range of skills, tools and techniques with you so that you can leave feeling empowered and confident in making the necessary improvements in your life.

There is no judgement from me about whatever is challenging you and I include trauma informed techniques to help you release stuck and trapped emotions.

Your mind is your most powerful tool for you, so let's get it in the right space. People often seek me out when they feel stuck, or need support to find a clear pathway forward.
My niche of doing a lot of work in preparing couples for a calm relaxed birth sees me working with a large number of females and especially those with young families. However, I welcome all people of all age groups, of all ethnicities and from all backgrounds. I will support you non-judgementally.
Support
Please contact me if you'd like support to help you with any of the following :


Stress, Fears and Phobias, Addictions, Anxiety, Weight loss with Virtual Gastric Band program, Menopause, Trauma informed techniques and emotional release, Parenting challenges, Hypnobirthing, Past Life Regression.

Would you like to know more or make an appointment, feel free to contact me
Helen
Online therapy
I work with clients all over NZ and the world via zoom, rest assured therapy works exceptionally well in this manner. If you'd like to see me in person my clinic is in Warkworth.
Qualifications and registrations
Diploma in Advanced Clinical Hypnotherapy
Member Hypnosis New Zealand
Trauma Transformation protocol training
Past Life Regression certification
Rewind phobia protocol training
Mindfulness for beginners
Bachelor of Business Studies
Therapies offered
Areas of counselling I can help with
Fees
$125 per session
Photos
Location