Debbie | Wholistic Therapist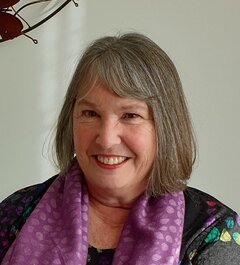 ✓ I also offer online therapy
Great, you are taking the first step.
Leave a message and I will contact you as soon as possible.




Counselling Rotorua
Are you ready for change?
I am able to guide you to create a life you desire and create!

My name is Debbie (Debs).
I am a Master NLP Practitioner in private pratice for Personal Transformation Therapy & Counselling.


I have trained as a Counsellor with Te Pu Wananga o Anamata and currently MNZAC with Provisional registration.


I have a passion to provide opportunities for people to develop personally and professionally to create their best life. Navigating through challenges and celebrating their successes.

Are you curious to what your potential may be?
I look forward to hearing your dreams and aspirations!
Achieve your goals
My focus is to help you resolve challenges and achieve your goals in personal and professional life.
I will guide you in a resourceful way to integrate new learning to achieve personal and professional success that will open new possibilities for you and those you influence
I am able to guide you through a combination of simple and effective Neuro Linguistic Programming (NLP) and other change techniques which produce significant and empowering results.
Do you want change? Change happens with change, change can not happen without change!

I am a practitoner that guides you in a wholistic model of practice.

What do you see as your next steps to reaching your potential, I am sure you have heard yourself say " I need to explore other opportunities to grow" or maybe even "I feel I need something to change to get me to the next level of understanding"

We all have scripts we use, are they resourceful, can they be adjusted and celebrated?

Explore this opportunity to be supported to look at things from a different perspective!

Mauri ora
Online therapy
I am comfortable to do online sessions with you if needed
Qualifications and registrations
2011 Coaching ICI
2009 – current: Master Practitioner NLP
2017 – 2018 Diploma of Counselling – Te Pu Wananga O Anamata
2018 Public Health, Suicide Intervention & Prevention
2020 - Bachelor of Applied Counselling Te Pu Wanaga o Anamata
Victim Support Counsellor
I am HOPE Counsellor
Instep EAP
Community organisations for counselling and supervision for staff/kaiarahi
Businesses- small and large organisations for Staff, self-employed
Registrations
Specialisations
Intergenerational Trauma is my passion of learning to support individuals / whanau / families.
Areas of counselling I can help with
Fees
Individuals counselling is $110.00 for 60mins for face to face sessions
Relationship counselling is $150.00 for 60mins (suggested 4-6 sessions is resourceful towards developing new strategies and patterns of behaviour)
Introduction session of 30mins for $55.00 this allows you to see if we are a match
W&I clients are able to apply for a counselling subsidy to support there sessions
Victim Support Counselling available
Supervision & EAP on rerequest
Coaching on request
Always willing to negotiate packages of therapy by request.
New sessions charges will apply from 006/06/2022
Availability (Opening hours)
| | |
| --- | --- |
| Monday | 10am-5pm last appointment |
| Tuesday | 10am-5pm last appointment |
| Wednesday | 10am-7.30pm last appointment |
| Thursday | 10am-7.30pm last appointment |
| Friday | 10am-4.30pm last appointment |
| Saturday | One Saturday a month on enquiry |
| Sunday | - |
Location
Reviews Counselling Rotorua
Below you will find reviews about Counselling Rotorua - Debbie

Rating of 5 out of 5
Based on 2 reviews
(Write your own review)

Debbie is a really great therapist
Debbie is a really great therapist. My partner and I went for relationship counselling and we got a lot out of it. Debbie really helped us and I would highly recommend her.
Megan
| Rotorua | 11 Jan 2022
Did you find this review useful?
Yes

1

√ I recommend this therapist
Thanks so much for treating me with respect.
Did you find this review useful?
Yes

2