Jane | Counsellor - Equine Facilitated Therapist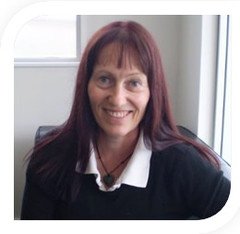 Equine Facilitated Therapy Porirua - Wellington




84A Flightys Road - Judgeford, Pauatahanui




5381

Porirua

Send a message
Great, you are taking the first step.
Leave a message and I will contact you as soon as possible.




Equine Facilitated Therapy Porirua - Wellington
Kia Ora.
My name is Jane and I practice Equine facilitated therapy from my property at Judgeford Pauatahanui.
Experience and Training
I have been working as a counsellor for nearly 10 years and offering Equine facilitated therapy for 9 years. I am a member of the ANZASW and SWRB.
My work is strengths based and I support people to find their own solutions in a gentle, respectful and collaborative way. I am trained in the models of; client centred, CBT (Post graduate Cert at Otago University), Solution Focused and ACT.
Speciality: Equine Facilitated Therapy
I choose to partner with horses, in relationship based therapy which takes place on the ground (no riding involved) at liberty (unhindered) as when people interact with horses it creates a space for clients, with my support, to reflect, project and make deep connections to themselves in their lives.
Working with horses is effective because it embraces the science that humans learn best by doing.
Working with horses offers a hands-on approach where clients are given the space to project and analyze their situations, make connections, and find their own solutions.
Since the solutions are personally experienced in conjunction with intellectual understanding, they tend to be deeper, more profound, and longer lasting.
Why horses?
Horses are large and powerful which creates a natural opportunity for people to overcome their fears and develop confidence. The size and power of the horse are natually intimidating to may people.
Accomplishing a task involving the horse in spite of those fears, creates confidence and provides for wonderful metaphors when dealing with other intimidating and challenging situations in life.
Horses are very much like humans in that they are social animals. They have defined roles within their herds. They would rather be with their peers. They have distinct personalities, attitudes and moods.
An approach that seems to work with one horse does not necessarily work with another. At times, they seem stubborn and defiant. Horses provide vast opportunities for metaphorical learning.
Using metaphors, in discussion or activity, is an effective technique when working with even the most challenging individuals or groups.
Equine facilitated therapy also works well for children and young people as the work is action orientated and doesnt necessarily involve alot of talking.
Equine Faciliated Training and registrations
I am trained in the Eagala Model and am an Eponaquest Instructor. I have completed a training with Equusoma (Equine Assisted Trauma Recovery) and am ACC registered for sensitive claims. I have 7 equine partners I work with, all are experienced in supporting people overcome adversity and find connection to themselves and others.
My horses and I are able to offer support with;
PTSD
Grief
Burn- out
Self-harm
ADHD
Anger Management
Relationship Difficulties
Behaviour Problems
Abuse and Neglect
Eating Disorders
Depression and Anxiety
Parenting
Self-worth
Workplace Issues
Personal Development
Family therapy
Group work
Weekend workshops
Qualifications and registrations
Degree in Counselling B.Couns
Degree in social work BSW
Trained and certified in the EAGALA Model
Eponaques Instructor.
I am also completing a Post Graduate Certificate from Otago Uni.
Registrations
Areas of counselling I can help with
Fees
$150 per session GST inclusive - will consider a sliding scale due to financial issues.
Availability (Opening hours)
| | |
| --- | --- |
| Monday | - |
| Tuesday | - |
| Wednesday | - |
| Thursday | 10am to 4.30 |
| Friday | 10am to 4.30 |
| Saturday | 10am to 4.30 |
| Sunday | 10am to 4.30 |
Photos
Location