Kathryn | Life Coach & Root Cause Therapy Practitioner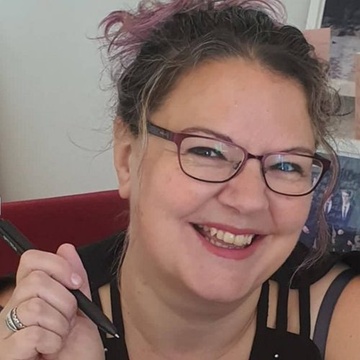 ✓ I also offer online therapy
Great, you are taking the first step.
Leave a message and I will contact you as soon as possible.




Online Life Coaching & Root Cause Therapy
Hi.


I'm Kathryn – an online life & mindset coach and Root Cause Therapy Practitioner.


Originally from the UK, I have called beautiful New Zealand my home for the last 17 years.

As both a "trauma-informed" coach and a Root Cause Therapist, my passion is working with clients who recognise that they have underlying thoughts and emotions which continue to keep them stuck in unhelpful patterns of behaviour on a day-to-day basis.
Root Cause Therapy
Root Cause Therapy can help you to move past any mental health blocks, such as:
excessive negative thoughts,
depression,
anxiety,
post-traumatic stress


I work with you in getting to the underlying root cause of the mental health concerns you currently have, and if you have specific conscious trauma events which are still causing you pain, we are also able to ask the subconscious mind to go directly to those events to heal the attached emotions.


Once we find and release the emotions we can see a reduction in symptoms along with the need for destructive coping mechanisms or 'band aid' short term relief.



Issues
I can help with Depression, Post-natal depression, Anxiety disorder, PTSD (Post Traumatic Stress Disorder), Chronic Stress, Grieving, and more.


In addition, this modality also helps with all manner of mindset blocks and limiting beliefs.
Whether it be:


money blocks,
stress management,
confidence,
motivation,
relationship issues,
health conditions,
using your intuition,
decision making, or
overall happiness,


I can support you on your healing journey.


Using a combination of Root Cause Therapy and my other coaching skills, I am able to meet my clients where they are at – sometimes a client may feel too exhausted or overwhelmed on a specific day to do the deeper healing of RCT, but they could really do with a listening, non-judgemental and compassionate ear. I provide all of this and more.


I would love to have a no-obligation chat over zoom if you feel that this approach resonates
with you.


Take care, and I look forward to meeting you soon, either online or in-person.
Qualifications and registrations
BA(Hons) Education

Certified Root Cause Therapy Practitioner at both available levels - 1 and 2

Diploma in Life Coaching

Trauma-Informed Certificate for Coaches
Executive member of International Institute for Complimentary Therapists (IICT) and also hold my practitioner insurance through IICT as well.
Registrations
Specialisations
Although Root Cause Therapy is a very powerful modality, it is not an overnight fix.
As such, I normally set clients up with an 8 session programme. This ensures that we have the time to work on all presenting issues as throughly and effectively as possible.
Where a client has specific significant traumatic events which they have conscious memory of, I prefer to work on some of the less intense issues first to allow the client to become comfortable both with me and with the healing process.
Therapies offered
Areas of counselling I can help with
Fees
NZ$150 per session
Location