Root Cause Therapy NZ
In Root Cause Therapy you work with the unconscious and subconscious mind in which the root of your problems and symptoms are held.
Therapists and counsellors using root cause therapy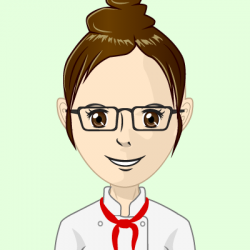 Rating 5 out of 5
The average rating of all therapists and counsellors using root cause therapy is 5 out of 5 stars based on 7 reviews.
Papamoa
Roslyn | Therapist
| Papamoa

(0 KM)
Therapist Papamoa - Tauranga, Coral Drive - Papamoa Beach, 3118, Papamoa
✓ IICT
✓ I also offer online therapy
Hi, I'm Roslyn a Therapist based in Papamoa, Tauranga. I also offer Online Therapy.

Are you ready to Release "Self-Sabotaging" Behaviours? I offer a powerful and effective alternative to talk therapy called Root-Cause Therapy. I have a relaxed and comfortable style and welcome all without judgement.
View profile
Richmond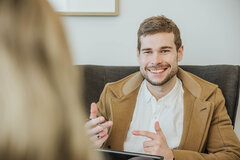 Mind health specialist Hayden | Human Behaviour Specialist
| Richmond

(0 KM)
Therapy, Psychology & Mindhealth Richmond, 2 Cambridge Street, Richmond, 7020, Richmond
✓ I also offer online therapy
Hi! I'm Hayden, Human Behaviour Specialist.
I help people uncover and transform the "why" behind their actions and emotional challenges.
I teach the principles of human behaviour that allow you to overcome the root cause behind your long-term patterns, mental distractions and emotional challenges.

Join our network
Are you a counsellor, psychotherapist, relationship counsellor, life coach or psychologist in New Zealand?
Join our directory and
list your practice >>
Therapies offered
Types of issues
Frequently asked questions
With what kind of issues can I contact a counsellor?
Counselling and therapy can help with a lot of issues. From common issues such as addiction, anger management, anxiety, grief, burnout, depression, low self esteem, ptsd, relationship problems, stress and trauma to any of the many other issues we see daily in our practice.
Find a counsellor >>
Can I get online counselling?
Yes, a lot of our counsellors also offer online counselling and online therapy.
Find a counsellor >>
I'm a counsellor/therapist myself. Can I join therapycounselling.net?
If you are a qualified counsellor, therapist, psychologist or life coach in New Zealand, most likely you can join our network. List your practice on our website.
List your practice >>
Login
Therapycounselling
✓ 70+ Counsellors
✓ In New Zealand
✓ Face-to-face & Online
Menu
Do you prefer online counselling?
Online counselling is available, also during the Covid-19 pandemic.
Several counsellors on this website offer online therapy so that you can access the help you need, wherever you are.