Helen | Clinical Hypnotherapist - Rapid Transformational Therapist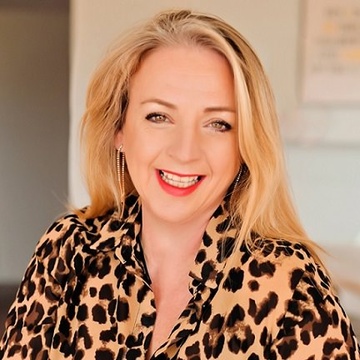 Therapist Porirua




44b Paremata Crescent - Paremata




5024

Porirua

Send a message
✓ I also offer online therapy
Great, you are taking the first step.
Leave a message and I will contact you as soon as possible.




Therapist Porirua
Hi I'm Helen and I work with a modality called Rapid Transformation Therapy (RTT). It's based on the science of neuro plasticity and combines the principles of hypnotherapy, NLP, neuroscience, psychotherapy and CBT.
I love it, and I love the results I see in my clients every day.


We can use RTT to address all sorts of issues, from addictions – smoking, drinking, sugar – to behaviours, confidence, imposter syndrome. It helps with sleep, anxiety, panic attacks. It can help move you out of depression and increase your self esteem.
It's really effective with anxiety based issues, breaking out of those cycles of looping thoughts, panic or social anxiety - anything really where you mind is taking over.

It's also great for phobias like flying or spiders, it will get you unstuck when you are in a funk and can't see your way out.

This incredible therapy combined with the coaching skills methods and frameworks I have developed in my businesses over the last 20 years create an amazing experience that will change your life and set you free to achieve unlimited success and fulfilment.

The absolute power of working with me is finding the freedom of being liberated from the pains of the past and the harmony new powerful subconscious beliefs and ways of thinking with consciously planned ways of being and achieving.

So if you are ready to be free of whatever may be holding you back, then please get in touch and let's see if I can help you.

Helen


Qualifications and registrations
Clinical Hypnotherapist

Rapid Transformational Therapist

Rapid Transformational Coach
Memberships
IICT

IIAT

AACPH (Supervisor)
Registrations
Specialisations
There are very few things I can't work with, but if you are outside of the scope of my practice then I will tell you immediately and help you find someone who is able to assist you.
Most common issues I support people with:
Anxiety based issues are definitely the most common issue at the moment. There is honestly nothing better than releasing someone from the grips of anxiety and seeing them start to enjoy life fully again.

Depression is a very isolating place to be, we offer a supportive hand to guide you out of this, give you tools to keep you out of this, and help you back into enjoying daily life again.

Child Hood Trauma can rule the whole of your adult life if it's unresolved. But it can be resolved, and you can completely change your relationship with a difficult start in life with the right help.

Recovery from Narcissistic Abuse is hard, and it can you rock you to the very core. Rebuilding the relationship with yourself, trust in yourself is the start of the journey to what eventually becomes Post Traumatic Growth.
Imposter Syndrome/Self Sabotage and Lack of Self Belief, they are like the three amigos and tend to hang around together. I love releasing people from living like this and watching the live the life they actually deserve.
Therapies offered
Areas of counselling I can help with
Fees
$150 per session
Location