Twané | Psychotherapy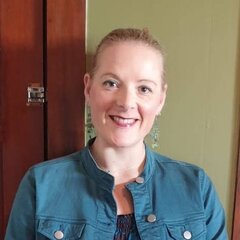 ✓ I also offer online therapy
Great, you are taking the first step.
Leave a message and I will contact you as soon as possible.




Online Psychotherapy NZ
Welcome to my page, my name is Twané.

I work in a way that is client centred, valuing the clients' lead in exploring whatever is present and relevant for them at any given time.

Therapy is designed for each client's unique needs using a collaborative approach where the client maintains control of the process at all times.

I bridge talk therapy with personalised embodied practices such as mindfulness, breathing, somatic tracking and experiential embodiment through the use of an integrative, body-inclusive psychotherapy model. (Hakomi) Only ever done at my client's pace and in a way that resonates for them, I become a guide in their process.

I draw on a range of therapeutic modalities, including mindfulness, psychoeducation, somatic psychotherapy (Hakomi) as well as a psychodynamic interpersonal model (Coversational model).

My approach is soft, non-intrusive and welcoming of whatever needs a 'voice' or attention in any given moment. Offering a safe space where respect, trust and connection are valued. Regardless of who we are and what we've been through, every individual deserves to be heard.

I also have experience in assisting the workforce to identify limiting behaviours that tend to get in the way of healthy work relationships & managing of stress in the workplace.


If you would like to know more about me, the way I work or would like to make an appointment, please contact me. I'm happy to have a 10-15 minute pre-commitment phone conversation to see if I might be the right 'fit' for you.

Twané
Online therapy
I work online through Zoom with clients from all over NZ.
Qualifications and registrations
Graduate therapist in Integrative Psychotherapy (Hakomi)
ANZAP - Conversational Model Candidate through the Westmead University in Sydney AU
Student member of Australia and New Zealand Association of Psychotherapists ANZAP,
Student member of New Zealand Association of Psychotherapists NZAP
Registrations
Specialisations
Though not specialising yet, I have a particular interest in trauma.
Most common issues I support people with:
Anxiety & Low Self-Esteem
Depression
Understanding "Who you are"
Exploring the places where resistence starts getting in the way of positive change
Navigating life in a more wholesome way
Therapies offered
Areas of counselling I can help with
Fees
$120 per session
Photos
Location
Reviews Online Psychotherapy NZ
Below you will find reviews about Online Psychotherapy NZ - Twané

Rating of 5 out of 5
Based on 2 reviews
(Write your own review)

Twane's gentle approach nicely balances an inside / outside exploration. In this she balances the importance of exploring inside root causes of issues with the outside approach of arming you with useful tools and skills to practically deal with issues. This helps in holistic healing. It also enables you to guide yourself through your issues.
Julia
| Whangarei | 9 Aug 2023
Did you find this review useful?
Yes

1

Twané is an incredibly open, warm presence
Twané is an incredibly open, warm presence. She allowed the space and guidance I needed to become more confident in identifying my emotions and where I felt them in my body. As we were located in different cities we did video sessions and even over video chat, she was able to pick up on my body language and emotional landscape. I would highly recommend her to anyone seeking help and wanting to work through difficult feelings and discover how their emotions present themselves somatically.
Jen
| Wellington | 17 Jul 2023
Did you find this review useful?
Yes

1