Olivia | Sexuality, love and relationship coach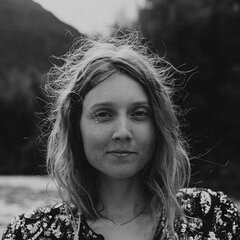 ✓ I also offer online therapy
Great, you are taking the first step.
Leave a message and I will contact you as soon as possible.




Online Relationship Coaching NZ
Online Relationship Coaching.

Hi, I'm Olivia. I'm a certified sexuality, love and relationship coach on a mission to help people experience the full beauty that exists in loving and being loved by another.

Love and relationships are one of the most beautiful, wonder-filled parts of life. They can also bring up some of our deepest fears, insecurities and past hurts.

Wether we're in a relationship or desiring one, those blocks can really sabotage the love, pleasure and joy that is there for us.

Our experience in relationships are our greatest mirrors and those "dark" places are actually profound gateways to deeper love and wholeness within and between us - most of us just have no idea how to go about transforming them!

My work takes you deep into the subconscious and unconscious to understand what's really going on inside and enables you to actively heal and re-wire your nervous system so you can start to experience things differently.

Paving the way for greater intimacy, more joy, and deeper connection.

My methods are a combination of ancient tantric wisdom backed by modern day neuroscience and psychology, designed to connect the brain and body to create lasting, tangible transformation.

I hope to help as many people as I can discover the deepest love that is possible for them. Wether that be through opening their hearts more fully to the one they love, healing their relationship with themselves and their body, embracing their sensuality and pleasure more fully, or finding the courage to follow a dream that has long been in their hearts.



Individuals and couples
I work with both individuals and couples on their unique desires around sex, love and relationships.

Examples of some things we can work on together include…


Feeling more vibrant and confident in dating and relationships
Experiencing more pleasure and deeper connection during sex
Keeping passion and intimacy alive in long term relationships
Healing from past hurts and opening to new love
Conflict resolution and improving communication and connection in your relationship
Finding the joy and pleasure in your sexuality
I believe each individual has the key to their own happiness and healing, I am simply a guide to help you find it. I would love to support you on your road to your dream life of love and relationship.
Please don't hesitate to ask any questions!

Olivia
Qualifications and registrations
Certified VITA sex, love and relationship coach, Certified Jade Egg Coach
(accredited by the Tantric Institute of Integrated Sexuality)
Areas of counselling I can help with
Fees
$200 per 90 minute session for individuals
$250 per 90 minute session for couples
Location
Reviews Online Relationship Coaching NZ
Below you will find reviews about Online Relationship Coaching NZ - Olivia

Rating of 5 out of 5
Based on 1 reviews
(Write your own review)

The skills she has gifted me will be with me forever.
Where to start on this amazing transforming voyage.

Olivia is one of the few people you are fortunate to meet in life's journey that has a fundamental impact on your life. Olivia allowed me to find my inner self belief in my acceptance to love and be loved. She took me on a road that I have never looked back at.

The peace that I have found within me, has guided me to have beautiful relationships beyond what I had ever experienced before.

The skills she has gifted me will be with me forever. For that I am honored to have met her.
Be true to the journey, accept the uncomfortable with Olivia by your side it will change your life.
Did you find this review useful?
Yes

1