Twané | Psychotherapy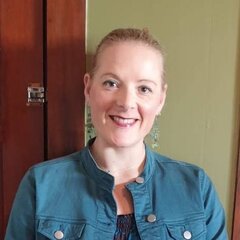 Psychotherapy Nelson




22 Achilles Avenue - Central Nelson




7010

Nelson

Send a message
✓ I also offer online therapy
Great, you are taking the first step.
Leave a message and I will contact you as soon as possible.




Psychotherapy Nelson
Hi, my name is Twané.

I work in a way that is client centred, valuing the clients' lead in exploring whatever is present and relevant for them at the time.

Therapy is designed for each client's unique needs using a collaborative approach where the client maintains control of the process at all times.

I bridge talk therapy with personalised embodied practices such as mindfulness, breathing, somatic tracking, experiential embodyment through the use of an integrative, body-inclusive psychotherapy model.

Only ever done at the client's pace and in a way that resonates for them. I become a guide in their process.

I draw on a range of therapeutic modalities, including mindfulness, psychoeducation, somatic psychotherapy (Hakomi) as well as a psychodynamic interpersonal model (Coversational model).

My approach is soft, non-intrusive and welcoming of whatever needs a 'voice' or attention in any given moment. I also have experience in assisting the workforce to identify limiting behaviours that tend to get in the way of healthy work relationships & managing of stress in the workplace.


Would you like to know more or make an appointment, feel free to contact me.

Twané
Online therapy
I work online with remote clients through Zoom sessions.
Statement concerning the coronavirus pandemic
I manage all in person sessions by screening prior to entry to the premises by checking on their health and whether there is anything in the way of physical symptoms that need to be considered.
All high-touch surfaces are wiped down after sessions. Adequate ventilation is available in the therapy room. Masks are encouraged but can be removed at the clients' request/preference when inside the room.
Hand sanitizer is freely available to clients and a QR code to scan in on.
No water currently on offer to clients while we are in the 'Red' traffic light category.
Qualifications and registrations
NZAP & ANZAP

A graduate therapist in Integrative Psychotherapy (Hakomi)
Registrations
Most common issues I support people with:
Anxiety
Depression
Understanding "Who you are"
Exploring the places where resistence starts getting in the way of positive change
Navigating life in a more wholesome way
Therapies offered
Areas of counselling I can help with
Fees
$120 per session
Photos
Location
Reviews Psychotherapy Nelson
Below you will find reviews about Psychotherapy Nelson - Twané

Rating of 5 out of 5
Based on 2 reviews
(Write your own review)

Twane is very professional and approachable
Twane is very professional and approachable. I felt reserved about having therapy when I started, but found Twane extremely helpful. She is able to keep me accountable to my own goals and boundaries while helping me push further into the how and why of what I do and feel. She has a number of skills that mean she is able to change the approach based on how I feel. Above all, I find her easy to trust, easy to talk to, and very supportive. Over the two years I have seen her, I feel she has helped me grow enormously in my capacity to deal with my emotions. I highly recommend her.
Nicole
| Nelson | 18 Sep 2023
Did you find this review useful?
Yes

1

She has a wonderful way of making you feel at ease
My experience with twane was super insightful, she was very warm and professional. I really felt that she assisted me to uncover parts of myself and past experiences that I previously have kept closed away. She has a wonderful way of making you feel at ease. With an array of knowledge. I would highly recommended twane to anyone seeking out some support or a safe space to express.
Charlotte
| Queenstown | 26 Jan 2023
Did you find this review useful?
Yes

1