Frans | Mens Life Coach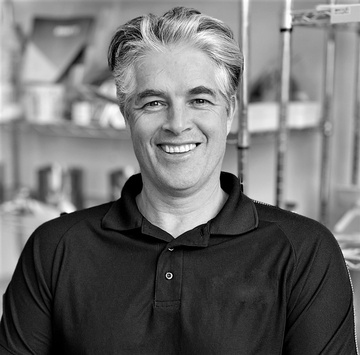 ✓ I also offer online therapy
Great, you are taking the first step.
Leave a message and I will contact you as soon as possible.




Life Coaching Mangawhai
My name is Francois, but most people call me Frans (just easier to pronounce).

I studied human sciences in my university years, qualifying with my Honours in Industrial Psychology. I have had a professional career in various management roles, during which I also volunteered or worked professionally in a number of helping professions, including Lifeline crisis counselling, youth counseling and homeless counselling. In all my professional years in business, I was similarly involved in counselling, conflict resolution or mediation situations with colleagues or teams.

It was only in the last 7 or so years, after my own period of self-discovery and change, that I came to understand that this coaching function is actually at the very centre of who I am. It is my deepest passion and where my core skills lie. I therefore formally stepped into the role of personal life coach in 2020.

My role is to help you discover more about yourself and, so doing, find fresh perspective, new direction, freedom from limiting beliefs about yourself, and ultimately gain a healthy measure of self-control, purpose and deep fulfillment that may have eluded you to this point.


Open, safe and confidential
A key ingredient of my coaching style is that YOU are the focus of our time together. It's YOUR life after all and YOU are the one that will be making any changes in YOUR life.

Our conversations are mini journeys of discovery. Your and my personal views may differ on a number of scores, but I want you to know that I make no judgements. I truly value you. I value your views. And I value your time.

Our sessions together are open, safe and confidential. At the end of the day, your honesty with yourself is a vital part of your growth, and I will do all I can to facilitate that in our time together.

The seriously good news is that most often the blocks and keys are both in your control, and our time together will be about identifying both.


Initial session
I also believe strongly in the life coaching relationship being exactly that - a relationship between me the coach and you the client. So, I always recommend we first meet for a coffee, tea or water (on me, of course), to establish whether I am someone you think you "click with" and can work with, and whether I believe I can help you understand some things better or take any steps forward in your life.

If we both feel comfortable with each other, I would typically suggest we schedule an initial set of 1.5 hour sessions together (perhaps 3 or so sessions initially). It's in these initial sessions that we will talk through those things that you find are limiting or affecting your negatively life in some way.

I find these initial conversations are sufficient for us to determine if you are gaining any insights that will lead to change down the track. If so, we will schedule further sessions. If not, we can discuss other alternatives for you.

I am happy to have online coaching sessions if that suits you best, but I far prefer one-on-one, face-to-face sessions due to the obvious benefits of actually sitting with you while we talk. We'll typically decide how best to structure our time, once we've had that introductory meeting.

I look forward to meeting you, so please feel free to contact me for more information or to set up that first catch-up over coffee/tea/water.

Take care,

Frans
Qualifications and registrations
Post-graduate honours in Industrial Psychology,
Certificate in Life Coaching,
Advanced Certificate in Life Coaching
Registrations
Therapies offered
Areas of counselling I can help with
Fees
My coaching sessions are priced as follows:
Individual = $120 / 1hr & 30 mins.
Couple = $150 / 1hr & 30 mins.
Team = POA
Please feel free to contact me if finance may be a block so we can work out if/how best to price and finance the coaching sessions.
I do ask for an upfront payment before each session. I need at least a 24-hour notice if you need to cancel a scheduled session. Any cancelled sessions will be rescheduled or refunded if need be.
Availability (Opening hours)
| | |
| --- | --- |
| Monday | 09h00-16h00 |
| Tuesday | 09h00-16h00 |
| Wednesday | 09h00-16h00 |
| Thursday | 09h00-16h00 |
| Friday | 09h00-16h00 |
| Saturday | - |
| Sunday | - |
Location