Trauma - peer support forum
Trauma
Do you suffer from trauma?
For a lot of people it's helpful to write down and share their story. This open forum is a great place for:
Getting things off your chest.
Reading the stories of peers.
Connecting with peers and responding to stories.
Read the stories of other people with trauma and share your story.
Overview of stories
All stories
In my youth I was often bullied at school and my parents, especially my mother, often made remarks that made me feel small, like "you are not able to do that", or "It's never gonna work out with you".

I think this made me have very little self esteem. With the support of EMDR, I faced those trauma's and since then I can leave it behind me and I feel stronger.
maartje

1
Show replies
Hide replies
Reply:
Very recognizable what you write here.
Renate
Last year I had a very intense childbirth. I had to stay in the hospital and had a caesarean section that did not go so well. A lot of pain and it took a very long time.

Since then I have a lot of physical pain, but also pictures of that time keep playing in my head.

With the support of EMDR I was able to leave that past behind and the pictures or not so profound anymore. Also physically I feel better now because of that.
Marian

Show replies
Hide replies
A few years ago I went to a psychologist because I did not feel well. After some sessions she referred me to another one that had experience with EMDR, a method to heal trauma's. At first this was strange to me, because I didn't think I had trauma's. But I dared to investigate it.

With this other psychologist, I worked on some "minor" humiliations, bullies, powergames in my early childhood and adolescence. I always thought I was over that already, but this was not so!
During the EMDR, some feeling were triggered much stronger then I had expected.

The result surprised me. I got freed from a burden I did not know I was carrying. I live lighter and more healthy. And I trust other people much more. I would like to shout it out from the rooftops and advice everybody to try EMDR. It did so much good to me!
Anonymous

1
Show replies
Hide replies
Reply:
I have PTSD and wanted to do EMDR, but they told me that the reliving of memories and the dissociation will first increase. I cannot have that as a single mother. Do you have experience with that?
Frenny
Add your own story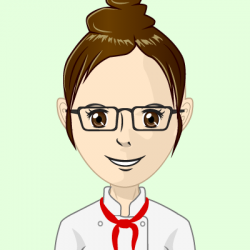 Do you also want to share your story?



Login
Therapycounselling
✓ 70+ Counsellors
✓ In New Zealand
✓ Face-to-face & Online
Menu
Do you prefer online counselling?
Online counselling is available, also at Covid19 alert level 1, 2, 3 or 4.
Several counsellors on this website offer online therapy so that you can access the help you need, wherever you are.