Post-traumatic stress disorder (PTSD) - peer support forum
Post-traumatic stress disorder
Do you suffer from post-traumatic stress disorder (PTSD)?
For a lot of people it's helpful to write down and share their story. This open forum is a great place for:
Getting things off your chest.
Reading the stories of peers.
Connecting with peers and responding to stories.
Read the stories of other people with post-traumatic stress disorder (PTSD) and share your story.
Overview of stories
All stories
I was treated by a psychotherapist. When I asked a critical question about the treatment, the therapist got angry with me.

The weeks after that, I started to have nightmares about the therapist. I kept seeing images of his red face, tight fists and loud voice. I stopped seeing him out of fear of that man.

Eventually I started doing an EMDR treatment with another psychologist about the nightmares from the other one. Strange story actually that I needed a therapy for therapy.
marijn

Show replies
Hide replies
After a marriage of 10 years with domestic violence, I got diagnosed with PTSD, I got EMDR and thought I was doing well.

i have many fears in the shop, for example when somebody is suddenly behind me or when somebody talks loud. Especially with men.,

I have the feeling that when a man wants something from me I have to obey, that is very difficult and it's awkward to talk about it or ask for support, are there more people like me? Or does someone has tips?
Greets,
Judith

Show replies
Hide replies
Heal a traumatic past with hypnotherapy.

Since I was 19 I went for years to psychologists. I could talk about my problems with them and that gave some relief, but it did not change anything in me.

After a while I always ended up in a depression again. I had a vague memory about something that had happened in the past. I had the feeling that if I would know what had happened exactly, I could maybe place it and move on with my life.

My doctor warned me about possible negative effects, because not everybody responds well when things from the past are brought up again. But I was 100% sure, because the good thing with hypno therapy is that you are not only remembering the past, you also get guidance to make peace with it.

I had the feeling that I finally had found what I had been looking for. In a session first you talk and then the therapy starts. I was always looking forward to it. However upset I was when I came, afterwards I always walked out feeling completely 'zen'.

It is now two years ago that I had my first hypno therapy session. The past has come up and I was able to deal with it and a very comfortable, safe way.

After a while something changed inside without me being fully aware on that.
I did not cut myself for two years already anymore and I cut my medicament's down for 80% and I don't have any panic attics anymore.

I am less nervous, dare to do what I dream of, feel more self confident and am not so dependent on other anymore. I still have difficult moments, but not as extreme anymore and I come out of it faster. And when I need it, I can always go my hypno therapist.

Finally, I am not the scared little girl anymore I was 30 years ago.
Anonymous

Show replies
Hide replies
A few years ago I drove into a street where just before a fight had escalated. A man had killed another man. When I drove into the street, the killer looked me straight in the eyes and pointed his gun at me.

I made a submissive gesture with my hands and head behind the wheel. The man looked at me, stopped pointing his gun at me and ran away, leaving with me with a strong fear reaction.

I had nightmares for months. It was very traumatic for me. Because I kept having stress- and fear symptoms, (like nightmares, fears, worrying, stress and tension, and compulsive reliving the traumatic experience) I looked for a psychologist and went into therapy. This helped me to process this traumatic experience.
Anonymous

Show replies
Hide replies
Add your own story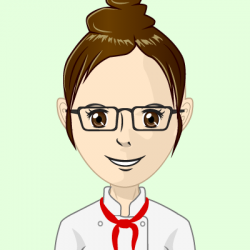 Do you also want to share your story?



Login
Therapycounselling
✓ 70+ Counsellors
✓ In New Zealand
✓ Face-to-face & Online
Menu
Do you prefer online counselling?
Online counselling is available, also at Covid19 alert level 1, 2, 3 or 4.
Several counsellors on this website offer online therapy so that you can access the help you need, wherever you are.