Andy | Counselling - Adults, Youth, Couples, Spiritual Supervision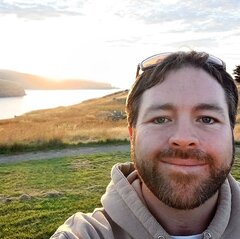 ✓ I also offer online therapy
Great, you are taking the first step.
Leave a message and I will contact you as soon as possible.




Online Zoom Counselling
Hi, my name is Andy.
I offer counselling via Zoom (online) or Phone.


How am I showing up in my relationships?
Am I powerful and responsible?
Am I connected with where I find Peace, Love and Acceptance?
Do I understand who I am?
I counsel a wide range of ages, gender, and issues. I have experience with counselling ages 6 to 80 years olds using CBT, NT, Substance and Sexual Addiction, Sand Tray and Interactive Drawing Therapy and Spiritual Connection.
I specialise in Addictions, Couples, Couples Violence and Sexual issues, Spiritual Leadership, Spiritual Supervision, Spiritual boundaries, LGBTQ+, Teen, Spiritual Guidance, Anxiety, and much more.
I have also worked with adults living life with mental illness working for Arataki Ministries as a Community Service Worker and Crisis Management with Salvation Army in the community, Man Alive Anger Management and Youth Justice Anger and emotional regulation.
In the past I have counselled at Jigsaw North, Anglican Care, YouthSpace, Bream Bay Trust, AOD clinician for Salvation Army, Community Ministry Manager offering Counselling and Emergency services for Salvation Army, Managing Counselling Aotearoa and The Wellness CoLab. I cover a wide range of issues for example; parenting, violence, abuse, relationship issues intrapersonal relationship issues, drug and alcohol, other addictions, spiritual mentoring, abuse and loss.
Overview of my approach to Couples Therapy:
How I work with all my clients is from the person-centred Approach - basically, I use whatever therapeutic model best suited to the clients.
In saying this I have a normal session plan to make the most out of our time together, and cost-effective.
Session 1, couple session - talking about areas that need work from both sides.
Session 2, individual session Partner A
Session 3, individual session Partner B
Session 4, couples session to talk together.
An additional sessions might be needed in regards to more complex issues
Andy
Online therapy
Online only via Zoom or Phone.
Sessions are 45mins long as it is proven the Emotional concentration of the brain wanes considerably after this, and I want to make the best use of your time.

You will recive a email containing a link to Zoom and any capable phone or laptop with internet will be able to access it. click the link and start the session.


Qualifications and registrations
Bachelor of Counselling (Bethlehem Tertiary Institute)
Choice Course Facilitation (NDHB)
Substance Addiction Training (CRA model - TSA)

Sexual Addiction Training (SASA)

Advanced Christian Ministries Cert. (ACTS)
Anger Managment (Man Alive facilitator)
Community Ministries Management (TSA)
Trained in CRA (Drug and Alcohol) through The Salvation Army
Play Therapy, Art therapy with Josie Scott
CBT through the DHB
Suicide and Self-harm counselling through Compass
MESS NZ - Methamphetamine training
Te Ara Oranga - Choice facilitator training
Matua Raki - screening and brief intervention for co-existing mental health and addiction
Keeping Children Safe, The Salvation Army
Registrations
Specialisations
I specialise in addictions, couples, LGBTQ+, teen, Spiritual guidance, Anxiety
Teen counselling / Youth counselling: I have Worked with young people for over 15 years. I'm interested in working with Youth and the complexities that they deal with daily that other generations fail to see.
I have counselling experience in regards to cutting, depression, drug and alcohol use.
Areas of counselling I can help with
Fees
Individual counselling: $115 per session
Couples counselling: $140 per session
FUNDING AVAILABLE
I Have access to I Am HOPE for anyone under 25yr old Free Sessions
I am a WINZ accredited provider so if you are on a benefit you maybe eligible for Free Sessions
Location