Obsessive compulsive disorder (OCD) - peer support forum
Obsessive compulsive disorder
Do you suffer from obsessive compulsive disorder (OCD)?
For a lot of people it's helpful to write down and share their story. This open forum is a great place for:
Getting things off your chest.
Reading the stories of peers.
Connecting with peers and responding to stories.
Read the stories of other people with obsessive compulsive disorder (OCD) and share your story.
Overview of stories
All stories
I used to suffer compulsive disorders, but never that bad. I was always walking on certain tiles on the road and counted stuff.
At a certain point, my family found out and they tried to help me get rid of it, by letting me know when I did something like that. It was not always nice to hear it, but it did help me.
Anonymous

Show replies
Hide replies
I suffer from OCD. That goes along for me with depressed feelings and a personality disorder.

Because of my personality problems and compulsive disorders and depression, I lost my girlfriend. She could not take it anymore. I can see that now.

I got support now in different institutes.

When you have OCD, you really need help to deal with it. At least I do. I am happy I will get it now.
Anonymous

Show replies
Hide replies
I was in a relationship for a couple of years with a man that had OCD. He was only eating junkfood and had a lot of little tics for example when opening a door, walking on tiles etc.

Eventually I left him, because I had the idea that he was not going to change. He himself did not really realize he had a problem.

I did not want to suffer from his problems, and I am very relieved that I can think about myself again and not have to be busy with him all the time and the problems he caused.
Anonymous

Show replies
Hide replies
I've got a burnout and chronic stress. This comes out in compulsive thinking.

I try all kinds of tricks to deal with this.

It can keep be busy if I really turned down the gas, even though I know I did. Of course I always check this, but before I go out, I always try to recall the picture of myself checking it, to reconfirm that it's really ok, but then I'm never 100% sure.

Then I wonder if it's really ok, and I feel insecure. I know it's only thoughts, they come and go. That these thoughts do not influence the truth, but why does it never feel like that?

As soon as I get the pictures again, I try to distract myself, think positive, accept it, let it go, tell myself it's only thoughts, etc.

I know I should let go, but something inside my head keeps repeating the pictures to reconfirm again and again. It makes me tired and sometimes I don't know how to deal with it anymore.

Are there other tips I could try out?
Anonymous

Show replies
Hide replies
I found a really great clip to help to take yourself with humor :-)


Anonymous

Show replies
Hide replies
Add your own story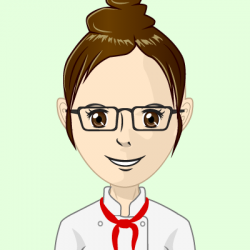 Do you also want to share your story?



Login
Therapycounselling
✓ 70+ Counsellors
✓ In New Zealand
✓ Face-to-face & Online
Menu
Do you prefer online counselling?
Online counselling is available, also at Covid19 alert level 1.
Several counsellors on this website offer online therapy so that you can access the help you need, wherever you are.