Eating disorders - peer support forum
Eating disorders
Do you suffer from an eating disorder?
For a lot of people it's helpful to write down and share their story. This open forum is a great place for:
Getting things off your chest.
Reading the stories of peers.
Connecting with peers and responding to stories.
Read the stories of other people with an eating disorder and share your story.
Overview of stories
All stories
About five years ago, I was treated in a clinic for anorexia.
My eating pattern and my weight are about normal again. I wanted to go to the clinic to do something about the underlying problems, because I still felt the need to diet. But that was not possible.

Then I found a therapist in a private clinic. I am happy I did that, because now I understand very well why I got anorexia.

I no longer adjust and dare to choose more often for what I want. Some people don't always like that, but I still do it, because it is freeing.
Anonymous

Show replies
Hide replies
I have overweight since a long time, but I do not manage to lose weight. For a long time I thought it had to do with my relationship problems, but we worked and that in the relationship is fine now.

In the mean time I have learned that my eating disorder has a deeper cause. Soon I will start dealing with that with EMDR. Very exciting, but I want to deal with it and also feel happy in my body!
Anonymous

Show replies
Hide replies
I got anorexia when I was a young teenager. At a certain point, when I was 16, I was put in the hospital because I was heavily underweight. During my whole teenage time I got a lot of support from my mother.

With the support of a good psychologist I got better again. He was very good.

Since then I feel better. I always had an obsession with having a slim body, with (not) eating and with comparing myself to others.

I can be still busy with that, but not so much anymore. Now I can say I am doing well. I am still busy with food and with sports, but in a healthy way.
M.

Show replies
Hide replies
I saw a documentary the other day and was very impressed. It was about a girl that got anorexia when she was 12 and by the time she was 18, she died because of it.

That's intense! It showed me that it is a disease you better not underestimate and can be deadly. I myself can also be a bit neurotic about my weight, but this has put everything in a different perspective.
Anonymous

Show replies
Hide replies
I am an emotional eater

I don't always have it. When I do things I like and I'm busy, then I do not feel that urge.

But when I do not have a relationship, then I am more often an emotional eater. It's then often like filling up an emptiness I feel inside.

I also have it when I am tired, for example from work. Or when I am bored and I feel a bit down, because my friends live far away.

Then I feel the urge to (emo)eat or to snack.
Anonymous

Show replies
Hide replies
Hey,

I like to eat as healthy as possible. So, little prefabricated (supermarket)products, but as pure as possible. Fresh vegetables and fruit. I drink water or homemade smoothies.

But somebody said to me that I might have orthorexia. This turns out to be a (not officially recognized) eating disorder where you have an unhealthy fixation on healthy food. People with orthorexia only want to eat the most healthy things. They measure their quality of life by the quality of their food.

Orthorexia-patients often avoid many kinds of food because they think they are not healthy.

As the disorder proceeds, more and more food is omitted, like meat, fish, grain, dairy and fat, and they eat more products they see as healthy like (raw) vegetables and fruit.

Now, I do believe that most of the prefabricated products in the supermarket that are full with sugar and additives are not the most healthy things to eat :-)

And yes, you are what you eat. When I eat healthy I feel good. So the quality of what I eat has for sure an influence on the quality of my life. And I do keep meat, fish, grains and dairy out of my diet. But I do replace them with beans, eggs, buckwheat, rice etc.

And I make sure that I get all the essential nutrients like essential fatty acids, proteins, vitamins and minerals.

For me it's clear: I feel good and I just live a healthy life! :-)

But I am curious if there are people that 'really' have orthorexia and how they experience that.
Anonymous

Show replies
Hide replies
Add your own story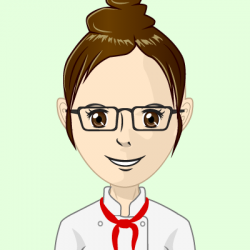 Do you also want to share your story?



Login
Therapycounselling
✓ 70+ Counsellors
✓ In New Zealand
✓ Face-to-face & Online
Menu
Do you prefer online counselling?
Online counselling is available, also at Covid19 alert level 1, 2, 3 or 4.
Several counsellors on this website offer online therapy so that you can access the help you need, wherever you are.