Rachel Stichbury | Counsellor - ACC Registered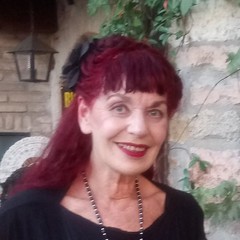 134 Birkdale Rd - Birkdale




0626

Auckland
✓ I also offer online therapy
Great, you are taking the first step.
Leave a message and I will contact you as soon as possible.




Counselling Birkdale - Auckland
---
I'm unavailable.
Please contact another counsellor on this website.
---
Sometimes we need a little help, encouragement to think about our situation and a listening ear inviting you to express what you may have not yet been able to voice.

We live in a world where a formula exists for most things yet love, creativity, imagination, dreams, freedom, self-expression have no formula. They simply need nurturing.
You may have come to a standstill and reached the crossroads surrounding your inner self.
I can walk beside you on your journey to reach where you want to go and gain the clarity for a whole new sense of self and perspective on who you are. Imagine that you love yourself just the way you are.
I believe that each of us has the capacity to live full and satisfying lives.
Areas of special interest
I can support you with all kind of issues. Areas of special interest include:
✓ Anxiety
✓ Depression
✓ Grief and Loss
✓ Self esteem
✓ Stress management
✓ Mindfulness
✓ Post-natal Depression
✓ Trauma
✓ Professional Development (Career)
✓ Understanding one's self
A safe environment
I will listen and surround you with a non-judgemental, caring, safe and confidential environment . Supporting you with whatever obstacles and challenges that you may be stuck with and may want to talk about.
Within this process I will facilitate and support you toward a greater awareness, clarity and balance. I will assist with normalising your symptoms enabling you to gain stronger insights surrounding your emotions, thoughts and perceptions.
Empowering you with new taught tools and assisting you with the changes and goals you wish to strive for.
We will together enhance and explore your own personal strengths towards you finding your own solutions. I will support you to understand and make sense of where you may have come to a standstill within your life.
I assist clients to access and express their emotions, reflect and make sense of experiences that are confusing and often distressing.
About myself
I am a creative person and for many years of my life I was involved in fashion and food and for 5 years I had a small business creating wedding and celebration cakes and met so many people from all works of life.
Within the past 25 years I have been involved in fashion, food and art. It filled my creative side and gave me the balance I needed. It also gave me the opportunity to meet many people from all walks of life. I am very grateful.
My passion and interest in human behaviour has always been a part of me throughout my journey in life. Taking it to the next level as a career has been very rewarding, also bringing along my own life skills and experiences into the mix and supporting others towards a special life.
I feel this is very much the place I was meant to be encouraging and supporting others towards a special life that we all as individuals deserve. I love the work I do.
Most recently I have been involved with Karitane and working alongside families with the caring of their children and still do on a part time basis. I have also been working part time in a medical centre counselling over the past 1,5 year.
From my life experiences and knowledge I am able to support individuals from many cultures and backgrounds.
Counselling Therapy approach
My approach is calming, compassionate and respectful. Primarily I use a Person Centred approach which is listening and walking beside you with your beliefs and values in life as a unique individual.
Supporting growth, motivation and achievement for one's self. Supporting you for a greater understanding of self.
I also draw on other different approaches which are:
(CBT) Cognitive behavioural therapy
Behavioural Therapy
Solution Focused Therapy
Gestalt Therapy
Mindfulness Therapy
Person-centred therapy
I'm also ACC Sensitive Claims registered.
We will use the approaches that will best suit you and your issues and I work alongside you towards your goals.
I am looking forward to meeting up in person.
Many thanks Rachel
Online therapy
Please feel free to contact me if you would like to do an online session. My online therapy is done in Zoom meetings and a confidential form of online work.
Statement concerning the coronavirus pandemic
At present we are all experiencing adjustments in our lives throughout these unprecedented times.
I am available for online counselling to support you with any challenges that you may be struggling with throughout this time. I would like to support and enable you with some positive reinforcement and connection with any concerns that you want to talk about.
Qualifications and registrations
Diploma of Professional counselling
Certificate in Psychology of Grief
Certificate in Relationship and Communication Management
Provisional membership NZAC
ACC Registered counsellor/provider
Registrations
Specialisations
The main area of work I am in include
Trauma
Depression
Anxiety
Sexual abuse
Grief and loss
Therapies offered
Areas of counselling I can help with
Fees
$90 for 60 mins.
24 hour cancellation notice or 50% of the fee will incur.
ACC Counselling for Sensitive Claims is funded.
Availability (Opening hours)
| | |
| --- | --- |
| Monday | 9-5pm online |
| Tuesday | 9-5pm online |
| Wednesday | 9-5pm online |
| Thursday | 9-5pm online |
| Friday | 9-1pm online |
| Saturday | 9-5pm |
| Sunday | 9-5pm |
Location