John | Coach, Counsellor, Mediator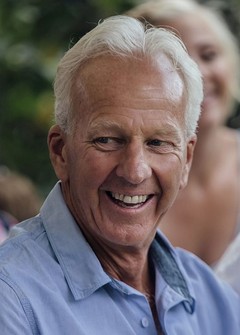 Counselling Hibiscus Coast - Manly - Whangaparaoa - Auckland




Laurence Street - Manly - Whangaparaoa - Hibiscus Coast




0930

Auckland
✓ I also offer online therapy
Great, you are taking the first step.
Leave a message and I will contact you as soon as possible.




Counselling Hibiscus Coast - Manly - Whangaparaoa - Auckland
---
I'm currently unavailable.
Please contact
another counsellor on this website
.
---
My name is John, I have been working as a coach, counsellor, mediator and group facilitator for over 20 years in New Zealand and abroad.
My work has been with people coming for private sessions, and in business, public and not-for-profit workplaces.
During that time and in previous roles, I have developed skill and ability in listening deeply to and understanding people so I can help them to solve problems and issues. Sometimes the problems are internal, sometimes interpersonal, and sometimes external.
So, I help people individually, and as couples, families and groups to resolve issues, stress and conflict in their relationships and lives.
Being present
Being present and listening deeply helps me to quickly gain an understanding of your context and needs (individual, couples, groups) without getting side-tracked with complexities and detail.
I hold this focus while helping you to understand yourself more clearly, and deal with your challenges, unhelpful patterns, behaviour and emotions, then to find your own next steps forward.
You become more resilient to challenges as they arise, more helpful to others around you and become a stronger role model to your families, partners and children, and to your social and workplace friends and colleagues.
Therapeutic and practical approaches
I use strength-based, therapeutic and practical approaches, which help people build understanding of responsibility, ownership and the courage to be honest.
Feeling positive, finding hope and enjoyment while dealing with the challenges are key components of the sessions and work together. People learning how to help themselves is an important component through practices of mindfulness, positive auto-suggestion and self-hypnosis.
For people wanting help to resolve relationship issues, (couples of other relationships), I use a simple approach which is very successful. The starting place is for people involved to commit to resolving the issues and to contribute to agreed ways forward. Once this is clear, the options can be discussed and next steps defined.
Would you like to know more or make an appointment, feel free to contact me.
John
Online therapy
I also offer counselling online and by phone.
Qualifications and registrations
Bachelor of Agricultural Science (Lincoln)
Diploma of Teaching (Auckland)
Diploma of Facilitation and Coaching (Zenergy Global)
Diploma of Clinical Hypnotherapy (NZ School of Clinical Hypnotherapy)
Certified EFT Practitioner (AAMET International)
Registrations
Specialisations
Helping people and groups resolve issues, stress and conflict in their relationships and lives:
Personal relationships.
Communication breakdowns.
Career and workplace performance.
Professional development.
EAP services.
Men dealing with issues including anger and violence, relationship troubles and break-ups, sex and sexuality, family and performance both in and outside of the workplace.
Unfortunately, men have a greater tendency to NOT recognise let alone do something about their problems, issues and shortcomings.
So they're less likely to get help when they need it - whether its practical and physical (often resulting in warning signals regarding physical health being ignored), emotional (generally showing up as negative emotional states that induce anxiety, stress and depression) or intellectual (lacking understanding but being unwilling to expose that to others and ask).
Areas of counselling I can help with
Fees
$150/hr including GST for individuals
$200/hr including GST for couples
Because I want this all-important work to be accessible for all, I offer flexibility regarding payments for those who need it. We can discuss this when you contact me.
Availability (Opening hours)
| | |
| --- | --- |
| Monday | - |
| Tuesday | 8am to 7pm |
| Wednesday | 8am to 7pm |
| Thursday | 8am to 7pm |
| Friday | - |
| Saturday | - |
| Sunday | - |
Location
Reviews Counselling Hibiscus Coast - Manly - Whangaparaoa - Auckland
Below you will find reviews about Counselling Hibiscus Coast - Manly - Whangaparaoa - Auckland - John

Rating of 5 out of 5
Based on 1 reviews
(Write your own review)

√ I recommend this therapist
Thank you for everything, John
Thank you for everything, John. I'm looking forward to our next session.
Jonny
| Auckland | 5 Jun 2020
Did you find this review useful?
Yes

2