Ying-Ni Huang | Counselling psychologist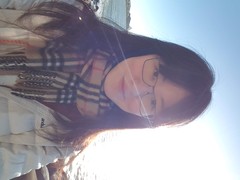 ✓ I also offer online therapy
Great, you are taking the first step.
Leave a message and I will contact you as soon as possible.




Counselling psychologist Palmerston North
A joint journey of you and me in counseling
Kia ora. My name is Ying-Ni. I am a counseling psychologist from Taiwan and registered with NZ psychologist board.
Currently I base in Palmerston North and provide talking therapy in both English and Mandarin. Acquiring master degree in the USA, I trained in both America and Taiwan, a multicultural experience still continues and fascinates me in Aotearoa New Zealand.
I believe that human beings always try to live out the most of their meanings. When stumbling on the road and feeling meaningless, we are only blinded by obstacles and disconnect with the plethora of our strengths, resources and strives.
As such, every counseling encounter is my privilege granted by you to enter your life story, in which two genuine souls meet with care and exploration. I will listen to you with respect, curiosity, and care, and together we will understand fear, worry, and self more and more.
My individual counselling approach
My main approach is psychodynamic. For me, all emotions, positive and negative make sense. I strive to understand every part of you and create a safe place to care for our most unspeakable thoughts and feelings.
Understanding distills strengths. This approach takes time to brew lasting change, but in my experience with 8-session time you would feel better and in control of your life.
Everyone has a different taste for counseling modality. I also apply CBT, mindfulness, ACT, and EFT ( each of those focus variously in emotion, body, interpersonal, thoughts and behavior. ) to tailor your need. It's legitimate that people want a more solution-focused and structural counseling.
I would invite your feedbacks of our progress so that we collaborate to make the most suitable counseling for you.
Emotionally-focused therapy for couple
Love is magic. Falling in love can bring the sweetest joy in life, coloring the world with rosy shade. However, the tide of time can wash away the passion and connection in the relationship. Couples become caught up in repetitive fights, cold distance, and the boiling pressure in daily life. Love starts fading away…
Emotionally-focused therapy speaks the language of love and attachment. It is an evidence-based approach to help you break away the stuck dance of love and rebuild the deepening connection in a safe environment. With your commitment and willingness, I am privileged to guide you in the adventure of loving relationship.
Would you like to know more or make an appointment, feel free to contact me.
Ying-Ni
Online therapy
I offer on-line therapy.
Qualifications and registrations
Counseling psychologist registered with New Zealand Psychologist Board
Provisional Member with NZAC
Counseling psychologist certified by the Ministry of Health and Welfare of Taiwan
M.A. Multicultural Counseling, University of the West, USA
M.S. Psychology Fo Guang University, Taiwan
B.A. Economics, Tsing Hua University, Taiwan
Registrations
Areas of counselling I can help with
Fees
Individuals:
$100/50min,
$110/60min (1st session)
Couples:
10 mins free phone consultation
Fiscal concern discussable
Availability (Opening hours)
| | |
| --- | --- |
| Monday | 9am - 5pm |
| Tuesday | 9am - 5pm |
| Wednesday | 9am - 5pm |
| Thursday | 9am - 5pm |
| Friday | 9am - 5pm |
| Saturday | - |
| Sunday | - |
Location