Athena Hemming | Heart and Mind Coach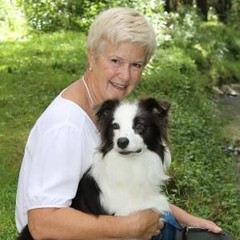 Counselling Upper Hutt - Hutt Valley




75 Totara Park Road




5018

Upper Hutt

Send a message
Great, you are taking the first step.
Leave a message and I will contact you as soon as possible.




Counselling Upper Hutt - Hutt Valley
My name is Athena. You're welcome for counselling & relationship counselling in Upper Hutt.

Why Work With Me?
By calling myself a Heart and Mind coach, I am saying that my goal is to bring more love and more consciousness into my own and other peoples' lives! As a coach, I am quite practical and expect to see action! I have been watching myself work over the last few years and I want to give you an accurate idea of what it's like to have sessions with me.


By nature, I am a roll-my-sleeves-up-and-get-stuck-in kind of woman. From the first session I always try and give something concrete to take away and practice or think about. Sessions are an active process for me where I'm open to giving as much as my clients, when appropriate. I share ideas, techniques and beliefs, and it is your choice what you take away and what you discard. I will probably question, challenge and clarify with you the perceptions and understandings you have about your life and life in general. If you want to discover more about yourself and why you act and feel in a certain way, let's unite our efforts and focus our intention! We could, for example, manage to find the real cause (root) for an issue (often in the past). This is one of the ways to start to conquer worry, improve relationships and feel more confident about performance at work and in life.


Most importantly it's all about communication. Mine with you, yours with your loved ones, yours with yourself , yours with life. I'm talking about the words we use, they shape the connections we share. Do we hear our feelings on a daily basis? How do we communicate to others who we are. I love the subject of communication. I'm quite passionate about it in fact!


Who: Relationships and Individuals.


Whatever the reason, I will assume a client wants change. I actually believe we are changing all the time, whether we notice or not, whether on purpose or not. I work with people from all walks of life, from students to executives, pensioners to plumbers, business owners to full-time Mums. People come to me for a variety of reasons including feeling sad or stressed or having reached a crisis in their life or relationships. I see many couples; from those who are basically doing OK but want to refresh their communication skills to those who are about to break up and want to tick the "We've tried everything box"! Oh! and I really love working with young people (15-20).


In truth, I am health focused. The goal is to find your personal balance between the painful stuff and the times of peace. Put another way I could say the goal is to be more present, HERE. Having our life's energy more available to use in positive, rewarding, fun or enriching ways rather than preoccupied in sometimes painful, automatic (and unconscious) thoughts and actions. This is not achieved by ignoring the wounds, or by over-thinking the bad stuff.


As an example of how I work, if you think you are "worrying too much" I shall explore with you:


Understanding the why. ( Each therapist has their own way of approaching the why).
What changes you could comfortably make.
The implications of change (which might be mixed).
The reasons not to change.
What commitment would look like.
I always follow up at the next session. The more clients think about what we discuss in sessions, or try out new ways of behaving, the more they will get out of our time together.


Whatever troubles you have I am going to see you as a whole human being ( with strengths, weaknesses, potentials, fears, wounds and skills etc). I've been trusted with many experiences by clients over the years from being abducted by aliens (Who am I to say this didn't happen) to some pretty abominable human behaviour. Some have called me gullible, I prefer the word open :-)
People don't always come to me because they are in crisis. Let me use an analogy: think of me as a book. A resource. For instance, parents contact me to ask if I can help their young people (children) with life. The subject of concern might be bullying, it could be anxiety, it could be a medical event.

As an outsider I can say things that friends or family might be afraid to say for fear of hurting a loved one. I can offer ideas and perspectives that might never have been thought about before. I put them out as ideas that can be taken or left with no strings attached. But I am better than a book because I have an automatically self-adapting user interface! I will naturally adjust to those I'm sitting with to try and offer the most relevant approach! There :) The most modern and up-to-date technology available: a real human with heart and humour.
Testimonials:
'Athena has been such an integral person in the growth of mine and my husband's relationship and own individual growth. Athena has a wonderful ability to communicate clearly and thoughtfully to both of us. She listened to all the challenges we encountered everyday, from anxieties, insecurities, autism, families, friends, work, everything. She gave us the proper tools in order to communicate and self-reflect successfully. She is incredibly warm and we always finish every session feeling heard and feeling 1000 times better with a different and deeper understanding of ourselves. We are very thankful for everything she has done for us.'

---
"Athena is a special wise women who will reach into your heart and help gently put the pieces of the puzzle back together. She understands my journey and knows what to say to make sense of things I wouldn't have ever thought of that lay deep in my unconscious .
She really knows her stuff and you are never left at the end of the session with questions but more of a deeper understanding and huge weight lifted off your shoulders. Thank you for holding space for me and patiently allowing me to heal, to find myself again and the laughs too! You're a treasure"
"Athena has increased my quality of life in an immeasurable way. I cannot thank her enough for her patience, time and love she has given me over the past few months. I have begun a journey now that would not have been possible without her help getting me started. I can't believe how much of a change I feel day to day in my life now."
---
"I came to Athena after struggling with anxiety for decades and believing that it was possible that anxiety was who I was and I just needed help with managing it.
Athena has been the only person who has helped me discover the source of my anxiety and has helped me become mostly anxiety free. I didn't think I would ever find the peace I was looking for."
---
"Thank you dear woman; for your active listening; the gentle challenges; the many kindnesses you've offered me; and your open, compassionate heart. I appreciate you being present with me Athena"
---
"Hi Athena thank you for the fantastic help you have given to our daughter. It is nice took see our little girl starting to reappear again......and Thank you from the bottom of our hearts".
---
You are welcome to contact me with questions, to get to know me better, before deciding if I am the right person for you.
Athena
Statement concerning the coronavirus pandemic
I am available for phone or video call sessions during lock down(s).
August 2021 - During lock down "I just want to personally thank you for helping my partner. I can really see him lighten up for the past days now. I was absolutely worried and confused who I can go to for help with the circumstances we're in at the moment. And for that I do really appreciate your help"
Most common issues I support people with:
So here are some of the reasons you might want to come and see me and that I am used to being able to help people with.
You are feeling really upset or distressed about someone or something that has happened
You may suffer from anxiety, panic attacks or depression. Maybe you want to understand why you, in particular, are like this?
You may be unhappy with how your relationship is going, with you partner, parents, work associates or children.
Maybe you are be being bullied or harassed.
You may feel stuck. Have an addiction.
You could have a habit of using weed or other drugs as a crutch
You might be aware of a past event or pain holding you back.
You may not be in a crisis but simply feel like something is missing, maybe life lacks overall purpose.
Therapies offered
Areas of counselling I can help with
Fees
$90 per session of 1 hour
$100 two people,
$110 three people


It's often hard for me to ask but I I do have a policy of charging a 50% no-show or late cancellation fee(<12 hours). I go out of my way to make myself available and work hard to accommodate as may requests as I can. So when a client fails to show up or cancels too late for me to find a fill-in it is not only at the expense of my time but also at the expense of those who could have benefited from that time. So please forgive me if I ask.
Availability (Opening hours)
| | |
| --- | --- |
| Monday | 5pm - 8:30pm |
| Tuesday | 11am - 8:30pm |
| Wednesday | 11am - 8:30pm |
| Thursday | 11am - 8:30pm |
| Friday | Closed |
| Saturday | 9:30am - 5pm |
| Sunday | Closed |
Photos
Location
Interview
Read the interview with Athena Hemming below.


Practice
1. Where is your practice (office) located?
We're about to move to 75 Totara Park Rd. Upper Hutt.
Please note : Answers written in note form not proper English! 😊
2. What life events have been important to you?
So many. Lived in Africa till I was 7, emigrated to New Zealand when when I was 13, went to school in Nelson. Taught bush survival in Western Australia in my early 20s climbed the Matterhorn (Switzerland) in my mid-20s. Lived and worked in a Villa on Lago Maggiore in Italy running groups to develop individual's potentials. Lots of Stories. Work. Mango picking in the tropics of Australia. Met "The One" when I was 40. Had my children at 42 and 44. Had a beautiful garden and home grown veggies . Coming back to work over a year ago now.
3. Why did you become a counsellor / therapist?
The truth? I was born this way. It was a calling and a gift. I wasn't very popular and never felt as though I belonged. Always wanting to understand why I felt the way I did, or why other people behaved the way they did... I also felt as though the world was in a bit of trouble . Initially I studied psychology because I wanted to fix myself.
4. What do you like the most about being a counsellor/therapist?
I like feeling really connected to another person . I feel at home with honest emotions and understandings. I want to live my best life and support others doing the same thing - be that less painful, more aware, more loving, or fuller. I get excited about new Insights and the lightning up that happens in us all when we gain new understandings, acceptance forgiveness, motives and consciousness.
5. What is your most remarkable experience as a counsellor/therapist?
The moments that have made my hair stand on end are when I have listened to someone tell me realities that are outside our common understandings. For instance a young man who was agoraphobic because had been abducted by aliens or a woman who constantly consulted with spirit guides during our sessions. I love having my world expanded.

Life
1. What was your most pleasant moment today/yesterday?
I went swimming in a cool clear New Zealand River with the dog, opening my eyes underwater and looking up at the Sunshine sparkling on the surface.
2. How do you see yourself in 5 years? And in 10 years?
Sitting in the sunshine under the clear blue sky. Welcoming a client with a cup of tea and a dog licking their knees if they allow it. Watching my boys leave home and come back again and leave again. Stretching and doing yoga on the living room carpet before I'm properly awake. Enjoying the weekends with my husband. Eating vegetarian and vegan food - making lots of delicious things together.
3. What are your hobbies? What do you do in your free time?
I garden and cook and walk and meditate and meet friends. We watch a bit of TV and we discuss the world. I want to continue to laugh outrageously at things that come out spontaneously at home with my boys or my husband.
4. What makes you happy?
At this age, apart from the normal comforts of life, I will have to say living my life as a whole person and giving myself permission to be anything I want to be in the moment. This is just as important as the constant knowledge that I am part of the whole shebang of life!
5. Do you have a partner and/or family?
I met Andy "the one" when I was 40. We had Ben when I was 42 and Nick when I was 44. Then my husband said that we must stop making babies while the going was good..
6. Have you ever had therapy / counselling yourself? What was your experience?
I have being involved in personal growth and therapy groups, had Masters and supervisors, for 15 continuous years of my life - then on and off after that. I'm no longer afraid that I will stop growing and I realised that I am not a fixed thing at all. I just have to stay loose and open and connected to my heart and life.
7. What other occupation would you have liked, if you hadn't become a counsellor / therapist?
I have done quite a few different jobs as pauses in my career including working on a fishing boat, being a dental assistant and kitchen hand duties in cafes. My preferred work is probably outside as a farm hand planting, harvesting, picking and pruning. I went mango picking when I was 40 in outback Australia with a backpack on my back. This was one of the highlights of my life!

Inspiration
1. Who inspires you?
Oh dear I can't answer this. I am not a reader. I have been an experiential learner in my life. Nature inspires me and I talk to my god regularly both to say thank you and seek advice!
2. Books you recommend?
The Tao Pooh (a real book)
Hope for the Flowers ( cartoon book about the personal growth journey has seen from the point of view of a caterpillar)
3. Your favourite film and why?
Oh I'm a Star Trek fan :-)
4. Your favourite quote?
Silence
5. What is your mission?
To try and bring love and acceptance to difficult situations. And to try and stay connected and open to life even when I find it extremely painful and I don't understand why.
6. What is your superpower?
My intuition and optimism
7. Top tip for happiness?
Take time every day to do nothing . In other words meditate or be still and breathe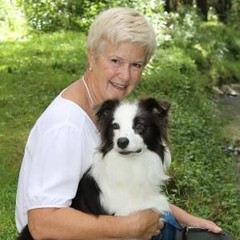 Contact me
Do you want to make an appointment or do you have a question?
Send a message