Khan Richardson | - Counselling - Couples counselling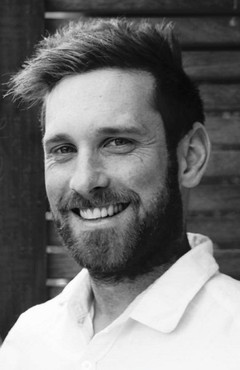 149 Papanui Road - Merivale




8014

Christchurch
✓ I also offer online therapy
Great, you are taking the first step.
Leave a message and I will contact you as soon as possible.




Counselling Christchurch
---
I'm currently unavailable.
Please contact
another counsellor on this website
.
---
Hi, my name is Khan. You're welcome for adult counselling, adolescent counselling and couples counselling in Christchurch.
My counselling practice in Merivale, Christchurch specialises in the use of the Solution Focused Model.
The process of change does not have to be long and traumatic. My approach is dynamic, energising and most importantly, effective.
I use this model to assist individuals and couples to transform themselves on the path toward their preferred future.
About me
What I love about my job is the opportunity to experience the powerful characteristics being revealed in the people that I work with. I am consistently amazed by the often unaware ways people navigate difficult times in their lives. It is my job to ask questions that evoke this part of you.
I strive toward working in a way whereby I leave as little footprints as possible, i.e. doing more with less (more outcomes with fewer interventions) enabling you to get on with life in a way that only you know how.
This is why it is highly valuable for people who are seeking fast ways forward, effective outcomes, or immediate intervention with lasting consequences.
Khan Richardson
MEd (Counselling)
BA (Psychology)
Individual counselling - adults
Each stage in adulthood is characterised by its own challenges and stressors, but also unique opportunities and sources of satisfaction and joy. Work, family and social life are examples of these.
More than ever before people are confronted with the modern-day challenges of expectations, the pressure to succeed, burnout, stress, anxiety, body image and the myriad of other difficulties that we navigate each day. Added to these are the grief inducing and traumatic events that we often experience as we grow older.
Faced with such challenges, some adults will develop feelings of anxiety, depression, anger, and stress, or abuse a substance to try and deal with these feelings.
Arrange an appointment with me to create a hopeful future whereby you are living a life that is guided by the preferred version of yourself.
Counselling for adolescents
My approach creates possibilities and helps adolescents find hope and joy, no matter what has happened to them or how complex their current or past life situations or circumstances may be.
In the solution focused approach we work with hope. Hope doesn't require evidence, nor does it require a plan, motivation, not even a measurement of its presence, and that is what I love so much about working with adolescents.
The concept of hope seems so reachable to adolescents, and it is this hope that opens up numerous possibilities toward a preferred future, a future where their best hopes become reality.
Through my previous employers I have worked with adolescents regarding issues such as
Anxiety
Grief
Abuse
Confidence
Self Esteem
Sleep issues
Trauma
Couples counselling
Regardless of what problems your relationship is currently experiencing, there was always a time when this relationship was how you would like it to be. A time when there were qualities present that made you want to spend time with this person, get to know this person and build a relationship with this person.
It doesn't matter how well everything else is going in your life, if your relationship is not in a place where it is fulfilling you, if your relationship is one of your points of stress and frustration, then the rest of your life is going to feel challenging.
My passion is in creating an environment whereby couples can reignite the sparks that created the relationship in the first place. Focusing on outcomes enable qualities of hope, and belief to enter the room. It is my job to ask questions that elicit these qualities and move our work in the direction of your desired outcome.
Would you like to know more or make an appoinment, please contact me.

Khan
Qualifications and registrations
Master of Counselling/Education (Hons), University of Canterbury, 2014
Bachelor of Arts (Psychology), University of Canterbury, 2011
Registrations
Therapies offered
Areas of counselling I can help with
Fees
$110 per session (50 minutes).
Availability (Opening hours)
| | |
| --- | --- |
| Monday | 10:00am - 4:30pm |
| Tuesday | 11am - 7:30pm |
| Wednesday | 11am - 8pm |
| Thursday | 7:30am - 3:30pm |
| Friday | 7:30am - 4:30pm |
| Saturday | - |
| Sunday | - |
Location