Madhu Munasinghe | Clinical Psychologist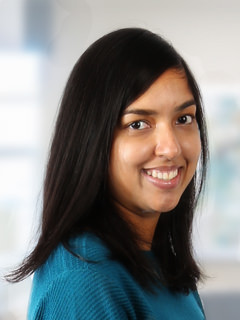 ✓ I also offer online therapy
Great, you are taking the first step.
Leave a message and I will contact you as soon as possible.




Therapist Hamilton
Therapy is an opportunity for us to understand our past and change our future.
You might be interested in changing the way you approach life, relationships and willing to understand and improve yourself as a person while overcoming challenges. In that case, therapy might be the way forward for you.
It is challenging to decide to start the journey of engaging in therapy to overcome your difficulties. It is equally challenging to determine who would be able to help you through this journey.
Hopefully, the information below will make it easier for you to decide if I can be your therapist and support you in this journey.
Clinical Psychologist
I am originally from Sri Lanka obtained my graduate and post-graduate qualifications from Malaysia and Sri Lanka.
I registered as a Clinical Psychologist registered with the New Zealand Psychologist Board (NZPB) in 2017. Before moving to New Zealand in 2018, I worked as a Clinical Psychologist in Sri Lanka since 2012. I worked for the National Child Protection Authority (NCPA) in Sri Lanka for over five years before moving to New Zealand.
As a result, I have over eight years of experience working in the public sector.
In New Zealand, I worked in the public health service with Waikato District Health Board as a Clinical Psychologist for Infant, Child, and Adolescent Mental Health Service (ICAMHS) in Hamilton and the Child Development Centre (CDC).
I also have experience working in the private sector as a Clinical Psychologist to provide support to children, teenagers, couples, and adults with various mental health difficulties. Furthermore, I have developed and conducted numerous workshops related to mental health, contributed toward the development of policies, engaged with individuals from various communities
As a result, I have extensive knowledge and experience working with children, teenagers, adults and families with mental health difficulties.
With my experience in living in various countries and working in the public sector for over eight years, I can incorporate client's interests, culture, religious and spiritual beliefs, and life experiences in treatment planning.
Based on the information provided by the client, the treatment plan will be created to address the client's needs. Treatment will be based on evidence-based approaches using eclectic approaches suitable for clients' individual needs. Therapy will be delivered within the boundaries of professional conduct.
My Approaches
I offer therapy for a range of mental health difficulties. I use an eclectic approach in treatment based on a range of evidence-based treatments to suit each client's needs.
I deliver therapy using an eclectic model using principles of Acceptance and Commitment Therapy (ACT), Cognitive Behavioral Therapy (CBT), Dialectic Behavioral Therapy (DBT), Family-Based Treatment (FBT), Eye Movement Desensitization Reprocessing (EMDR). Range of models are used during therapy sessions to help each client reach their individual goals.
Treatment
People I offer treatment to:
Children
Teenagers
Adults
Couples
Families
Services Offered:
Individual therapy
Family therapy
Couple counseling
Parental guidance and support
Short-term and long-term therapy
Face-to-face sessions
Online therapy
Supervision for Mental Health Clinicians
Languages:
English
Sinhalese
NZ Sign language (Basic)
Mandarin language (Basic)
Please feel free to contact me if you would like to know more about my services or make an appointment to discuss.
Online therapy
People are experiencing more mental health conditions due to uncertainties they are exposed to due to the global pandemic.
As a result of Covid-19, the way we deliver therapy has changed drastically. While there might be some restrictions in providing all the treatments available, I can offer online sessions to suit your needs.
Please get in touch with me to discuss options available for online therapy.
Statement concerning the coronavirus pandemic
Would you please inform me if you feel unwell?
By not attending the appointment when you experience flu or cold-like symptoms or while seeking medical treatment to treat such conditions, you prevent the spread of disease and protect yourself and others.
Contact tracing and hand sanitizers are available at the facility. Guidelines stipulated during the alert levels will be followed as required.
Qualifications and registrations
Qualifications:
MPhil in Clinical Psychology from University of Colombo, Sri Lanka (2012)
Bachelor of Psychology (Hons) from HELP University, Kuala Lumpur, Malaysia (2010)
Professional Affiliations:
Registered with New Zealand Psychologist Board as a Clinical Psychologist (2017)

The New Zealand Association for EMDR Therapist (EMDRNZ)
Languages:
English
Sinhala
NZ Sign Language (Basic)
Mandarin (Basic)
Registrations
Specialisations
Areas of Specialization:

Anxiety (Fear, Panic, generalized anxiety, social anxiety, obsessive-compulsive disorder (OCD)
Stress-related to schooling life, workplace, and daily life
Post-Traumatic Stress Disorder (PTSD)
Eating Disorders
Trauma, child abuse, and neglect
Loss, Grief, and mourning processing
Transition and adjustment difficulties
Anger and aggressive behaviors
Dissociation
Multiculturalism
Emotional dysregulations
Areas of counselling I can help with
Fees
Initial Consultation and the Comprehensive Assessment:
1.5 hour - $ 245
60 min - $180
Cancellation: Please give at least 48-hour notice for cancellation. A cancellation fee of 50% of the fee will be charged otherwise.
Duration
Regular sessions last up to 50-60 minutes in duration. Session fees are to be paid via internet banking before the session or after the session. Unable to accept EFTPOS or cash payment at the location.
Sessions can be booked weekly or fortnightly depending on your requirements and discussed with clients individually.
The number of sessions will depend on several factors, such as the severity and complexity of the issue you are experiencing and your ability to apply techniques learned. Initial appointments will be more frequent, and as distress lessens and your progress, sessions will be further apart.
Some also find that having the initial session is enough. I also provide sessions online through zoom if required.
Please get in touch with me to schedule a session or arrange a free 15-minute phone consultation to see if we are a good fit.
Availability (Opening hours)
| | |
| --- | --- |
| Monday | 9:00am - 5:30pm |
| Tuesday | 9:00am - 5:30pm |
| Wednesday | 9:00am - 5:30pm |
| Thursday | N/A |
| Friday | N/A |
| Saturday | N/A |
| Sunday | N/A |
Location