Anniina Talaslahti | Gestalt Therapist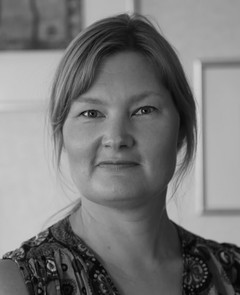 ✓ I also offer online therapy
Great, you are taking the first step.
Leave a message and I will contact you as soon as possible.




Gestalt Therapy & Counselling Whakatane
---
I'm currently unavailable.
Please contact
another counsellor on this website
.
---
My name is Anniina Talaslahti. I am a gestalt therapist / counsellor. I have studied gestalt psychotherapy both in Scandinavia and Australia. I am also a member of GANZ.
Are you experiencing challenges in life? You do not need to go through them alone. Especially now, with these uncertain times, it is important to seek help if you are feeling scared, anxious or helpless. I will support you to find a way through your troubles and find your own authentic way to live full life.
Therapy is not only beneficial in times of trouble. Even if life in general feels just fine, but you still have this nagging feeling, that things are not quite right, it is healthy to reflect on it with a therapist.
We learn in childhood the difference between right and wrong, what is the proper way to behave and what feelings are ok to feel. These beliefs influence even today the way we react with people around us. These beliefs might be outdated. Maybe the way you were taught to live your life is not working for you anymore.
I can tell from my own experience that gestalt therapy is a supporting way to explore your life in a safe environment. Although it is sometimes important to talk about the past, the focus is at present. Gestalt therapy combines talk therapy with awareness of your body sensations.
I am interested in working with life crisis, female aggression, relationships, anxiety, depression, burnout, adult ADHD, mindfulness and trauma recovery.
I am taking on clients for online therapy only.

If you have any questions or would like to make an appointment, please, send me a message.
Online therapy
Online therapy is possible via Zoom or Skype.
What you need for online therapy is:
a good quality wi-fi connection / mobile data connection
a quiet space where no one can disturb you
Qualifications and registrations
Gestalt Therapist, The Relational Institute Australia (TRIA)
Member of Gestalt Australia and New Zealand (GANZ)
Registrations
Therapies offered
Areas of counselling I can help with
Fees
$80 per session (negotiable depending on your financial situation).
Location