Athena Hemming | Heart and Mind Coach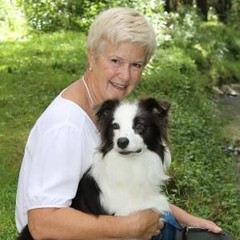 Contact me
Counselling Lower Hutt
My name is Athena. You're welcome for counselling & relationship counselling in Lower Hutt.
Although I qualified as a psychologist 35 years ago, I now feel my work is more accurately described by the words "Heart and Mind Coach".
I've found that a sense of inner peace, of feeling comfortable in your own skin, is present when heart, mind, body and spirit are all aligned; on the same page and moving forwards together.
It is hard to say this stuff about yourself (isn't it?) but as well as bringing a wealth of personal experiece to each session, I bring compassion, intuition and a great sense of humour.
Testimonials:
---
Athena has increased my quality of life in an immeasurable way. I cannot thank her enough for her patience, time and love she has given me over the past few months. I have begun a journey now that would not have been possible without her help getting me started. I can't believe how much of a change I feel day to day in my life now.
---
I came to Athena after struggling with anxiety for decades and believing that it was possible that anxiety was who I was and I just needed help with managing it.
Athena has been the only person who has helped me discover the source of my anxiety and has helped me become mostly anxiety free. I didn't think I would ever find the peace I was looking for.
---
I'm so thankful for Athena.I must thank you for helping me understand what it was that was kicking me around.
However if things do get too much once more, I know who to go to :)
---
Hi Athena thank you for the fantastic help you have given to our daughter. It is nice took see our little girl starting to reappear again......and Thank you from the bottom of our hearts.
---
You are welcome to contact me with questions, to get to know me better, before deciding if I am the right person for you.
Athena
Therapies offered
Areas of counselling I can help with
Fees
$90 per session of 1 hour
Availability (Opening hours)
| | |
| --- | --- |
| Monday | 11am - 8:30pm |
| Tuesday | 11am - 8:30pm |
| Wednesday | 11am - 8:30pm |
| Thursday | 11am - 8:30pm |
| Friday | Closed |
| Saturday | 9am - 5pm |
| Sunday | Closed |
Location