Sally | Counselling - Relationship Counselling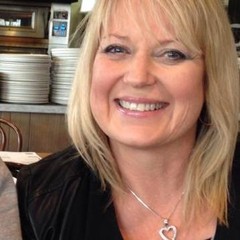 Counselling Kerikeri - Bay of Islands - Northland




waimate north road




0293

Kerikeri
✓ I also offer online therapy
Great, you are taking the first step.
Leave a message and I will contact you as soon as possible.




Counselling Kerikeri - Bay of Islands - Northland
---
I'm currently unavailable.
Please contact
another counsellor on this website
.
---
My name is Sally, counsellor in Kerikeri, Bay of Islands, Northland.
I enjoy working with individuals, couples from a range of ages - adolescents to senior citizens.

I work with Mahitahi (formerly Manai ) Health PHO, Work and Income, EAP Instep and Vitea, as well as private clients.
My disciplines are working interpretively mainly using cognitive Behavioural therapy, Person centred and Narrative modalities and Imago therapy when working with couples.
My therapy interests and specialisations are treatment of depression, anxiety, Phobias, PTSD, self concept, grief, abuse, anger communication, employee assistance, stress and relationship issues.
I am a certified clinical supervisor and an ACC sensitive claims trauma counsellor. I also facilitate boundaries courses.
Would you like to know more or make an appointment, please contact me.
Sally
Online therapy
When we do online therapy its either by phone or skype, or if you use zoom we can work that one out too.
Statement concerning the coronavirus pandemic
I will be working safely from home remotely for the foreseeable future until we get to covid lockdown level This means a higher level for you as the client also. i will be available for counselling from home, remotely from mondays and fridays for now , 9 am - 5pm.
Qualifications and registrations
I am NZAC registered Reg;- 85427
ACC registered through supplier ;- Ta Moko Services
Trained in Imago therapy to advanced level
Registered with what was Mania health organisation now Mahitahi through the primary health organisation.
Registered with EAP services, Instep and with Vitea EAP services.
Certified Clinical Supervisor
Registrations
Specialisations
abuse
anger communication
anxiety
depression
employee assistance
grief
phobias
ptsd
self concept
stress
relationship issues
Areas of counselling I can help with
Fees
Availability (Opening hours)
| | |
| --- | --- |
| Monday | 9am - 5pm |
| Tuesday | - |
| Wednesday | - |
| Thursday | - |
| Friday | 9am - 5pm |
| Saturday | - |
| Sunday | - |
Location
Interview
Read the interview with Sally below.


Practice
1. Where is your practice (office) located?
I practice on Mondays in Kerikeri at my home address.
And i have other practice work though a trust organisation tuesday - friday.
2. What life events have been important to you?
Whats been the most important things to me have been - some negative experiences in here too because i believe adversity can grow you:-
meeting my birth family.
Births of and rearing of my own children
Going through a divorce
Being a solo parent has been an invaluable experience
My marriage to my husband now
Training and study for a x 2 diplomas
Work in a leadership role in an area of work with volunteers
Studying for a degree
Training and working as an inidividuals, couples and trauma therapist.
Tavel overseas
3. Why did you become a counsellor / therapist?
A deep compassion and empathy for others.
There was an altruistic component to training. I felt led to do this.
Also an inquisitivness about why people behave certain
ways.

When i trained it became very improtant to me to train at a well-ruputed
training organisation which
would train me well so i could be a 'good' counsellor to help others.

Life
1. What was your most pleasant moment today/yesterday?
I think theres lots of nice things, a call from my daughter, a cat on my lap to pat,
a freshly mowed lawn, a beautiful rural view on the way home from work.
At work being told by a new client "I dont trust people but i trust you.'.
2. How do you see yourself in 5 years? And in 10 years?
Defintiely still working in the field as a counsellor, nothing comes close. I love my work.
3. What are your hobbies? What do you do in your free time?
I love the movies - thats where you will defiinitely find me, at the movies with a friend,. I love art, water colour painting, photography. Im active getting to the gym or running the roads or biking. They all give m joy, plus the simple act of purposefully going to a beach so you can body surf. I love it all.
And I'm an adventurer. when i get the chance. road trips and travel overseas are a passion.
4. What makes you happy?
My grandkids.
5. Do you have a partner and/or family?
Yes husband of 26 years and two adult children and three grandchildren.
6. Have you ever had therapy / counselling yourself? What was your experience?
Yes ive had personal counselling when I trained, as a counsellor and once before that. I really enjoyed the process, The chance to talk about me and my life and all the stored up feelings i had
that went along with me.
7. What other occupation would you have liked, if you hadn't become a counsellor / therapist?
Ive been a teacher in the past, and ive been an administrator. Neither come close to the job i love now.

Inspiration
1. Who inspires you?
A lot fo the time my clients inspire me with their courage, their wisdom and their resilliance again major adversities.
2. Books you recommend?
Love reading.
3. Your favourite film and why?
I havent one favourite film as i love so many of them!
4. Top tip for happiness?
To look on the bright side. dont dwell down there on the negative.