Shirley | Counsellor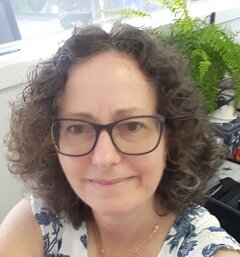 ✓ I also offer online therapy
Great, you are taking the first step.
Leave a message and I will contact you as soon as possible.




Counselling Palmerston North
Kia ora,


My name is Shirley, I identify as Pakeha, originally from the Waikato region. I have lived in the Manawatu region for 30 years.

I have been counselling in a professional capacity for 18years.
I believe people often seek counselling when they feel stuck in life.

As a counsellor I seek to provide a safe space in which people are truly seen and heard. I believe the counselling relationship is a sacred space.

I feel that it is an honour to be invited to walk alongside people as they seek to navigate their way through their own challenging and often painful journey. I provide confidentiality, respect, genuine kindness and empathy.
Counselling Services
I believe that unresolved issues affect the entire body, not just parts of it. I believe that early experiences in life can shape how people navigate their way through relationships.

Behaviours that create emotional and relational stuckness are often survival responses that reach back to attachment relationships. These survival behaviours can get in the way of living a fulfilling life.

Therapy will help you to deepen your understanding of yourself, and to process internal conflicts, intense emotions and learn new behaviours and ways of thinking about yourself and others that are healthy and life enriching.


I provide counselling for individual adults and adolescents. I also provide counselling for relationship issues between parent/caregivers and adolescents as I am aware this developmental period can be a difficult time for families.


I offer counselling that adheres to the NZAC code of ethics, which includes confidentiality within the parameters of safety and ethical practice.


I welcome people from diverse backgrounds, values, beliefs, cultures, abilities and age groups.


Counselling Approach
My counselling approach values kindness, empathy, connection and creativity. I endeavour to be culturally sensitive and attuned in my work and life. I seek to align my values and my practice to the principles of Te Tiriti o Waitangi and to foster heart connections with Tāngata Whenua.


If you choose to engage with me, I will listen to the issues you bring with compassion and non-judgment. I will help you to find your way forward out of your place of stuckness. My counselling approach draws on several therapeutic approaches depending on what feels right for you.

These are Bioenergetics Therapy; Acceptance and Commitment Therapy, Trauma Informed Cognitive Behavioural Therapy and creative interactive therapies like Interactive Drawing Therapy.


Background and Experience
I have previously provided counselling for people aged from 7years to 80 years all of whom have possessed unique diversity in culture and abilities. I currently provide counselling for people aged from 12 to 80+ years.


Previously, I have worked for counselling agencies counselling school aged children, adolescents, couples, families and individuals.

The main issues/ focus of my work has been recovery from trauma; relationship issues; life/change development; anxiety, depression, grief; anger and work/life stresses.


I am committed to ongoing learning. Currently, I am working towards a Certificate in Bioenergetics Therapy.

Would you like to know more or make an appointment, feel free to contact me.

Shirley


Online therapy
I can offer appointments via zoom and skype.
Qualifications and registrations
Bachelor of Arts with a major in Education.
MNZAC (Member of New Zealand Association of Counselling)
Trainee member of IIBA (International Institute for Bioenergetics Analysis).
Year 3 of a 4year certificate (Cert in Bioenergetics Analysis).
Trainings in Acceptance Commitment Therapy and Interactive Drawing Therapy
Registrations
Therapies offered
Areas of counselling I can help with
Fees
$95 per hour session
Location