Sonia Voldseth | Counsellor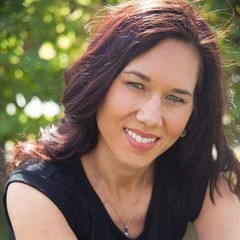 Great, you are taking the first step.
Leave a message and I will contact you as soon as possible.




Counselling Queenstown
---
I'm currently unavailable.
Please contact another counsellor or online counsellor on this website.
---
I help people navigate through real life. Messy relationships, sucky jobs, heartbreak, trauma, and dreams you've forgotten.
I'll give you actionable tools to help you let go, find meaning, and re-gain confidence and courage. I will be your biggest supporter while we work together to heal the stuff that's holding you back.
I will do my best to make sure you get breakthroughs, insights and empowerment. This, of course, also requires your participation, hard work and willingness to look inward.
I am experienced in working with clients on a wide range of issues, including: anger management, anxiety and fears, depression, low self-esteem, trauma, individual relationship counselling.
I am a member of the International Coach Federation.
Qualifications and registrations
Professional registrations and accreditations:
Dip. Holistic Life Coaching – 2 years
Juris Doctorate + certification to the Bar (U.S) – 3 years
LLB Equivalent + certification to the Bar (NZ) – 2 years
Bachelor of Science – 4 years
Member, International Coach Federation
Member, NZ Association of Positive Psychology
Additional training
Practical Application of the Latest Discoveries from Neuroscience – with Dr John Arden (Psychologist) – 2018
Brain Development and Learning – with Nathan Mikaere Wallis (Child Counsellor, Developmental Expert and Teacher) -2006
Depression and Suicide Prevention in Men – with Barry Taylor (NZ Suicide Expert) – 2017
How to Work With the Patterns that Sustain Depression – with NICABM (National Institute for the Clinical Application of Behavioural Medicine) – 2018
Registrations
Specialisations
The issues I most often see are anxiety, depression, stress/overwhelm, struggle within relationships, abuse and trauma.
The expected number of sessions varies depending upon whether you are looking for symptomatic relief or longer-term in depth work.
For some people, around 6 sessions is all they're looking for. For others, it may be 6 months or longer. It's best to have a chat and see what's going to work for you time-wise and financially.
Therapies offered
Areas of counselling I can help with
Fees
1 hour session - $130
Full address: Unit 123, Level 1 Aurum House, Terrace Junction, 1092 Frankton Road, Queenstown 9349
Availability (Opening hours)
| | |
| --- | --- |
| Monday | 9am - 5pm |
| Tuesday | 9am - 5pm |
| Wednesday | 9am - 9pm (Evening sessions Wednesday) |
| Thursday | 9am - 5pm |
| Friday | 9am - 5pm |
| Saturday | - |
| Sunday | - |
Location
Reviews Counselling Queenstown
Below you will find reviews about Counselling Queenstown - Sonia Voldseth

Rating of 5 out of 5
Based on 2 reviews
(Write your own review)

√ I recommend this therapist
When I decided to see Sonia, I was feeling very confused in my life. I was experiencing anxiety and a sort of depression again, plus, I had recently moved to New Zealand from another country which was hard.

We worked through topics that I chose and every single session was significant and successful, because I learnt a lot about myself. I think we all have our answers inside, but sometimes we need to be open to go into deep emotions to heal our present. That's what my sessions were about.

I felt very comfortable talking to Sonia, sharing my experiences and doing exercises to have a healthy lifestyle. I'm a very happy client, thanks again Sonia for teaching me and giving me a lot of tools to heal myself.
Luz
| Queenstown | 17 Mar 2018
Did you find this review useful?
Yes

1

√ I recommend this therapist
Each session with Sonia I walk away having learnt something about myself and feel a weight lifted off my shoulders. Sonia has a friendly and patient demeanour, putting you right at ease from the beginning.

A wealth of knowledge, Sonia has been so extremely helpful in my journey, I cannot thank her enough!
Emma
| Queenstown | 25 Sep 2017
Did you find this review useful?
Yes

1