Karlyn Sullivan-Jones | Counsellor - ACC registered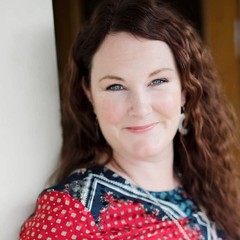 ✓ I also offer online therapy
Great, you are taking the first step.
Leave a message and I will contact you as soon as possible.




Counselling Palmerston North
Hi, my name is Karlyn. I am a counsellor in Palmerston North.
I love offering people the opportunity to speak freely and without judgement, supporting you to feel heard and to heal. I work a lot with people who live with disability and I also support people who have had any form of sexual abuse.
I am a registered ACC Counsellor for sensitive claims and I also see WINZ clients. I am passionate about supporting people to heal from depression, anxiety and chronic stress or pain.
My beautiful villa is at 24 Campbell Street Palmerston North, where you can just relax, be yourself and begin your healing journey.
A safe and confidential place
My counselling room is a safe and confidential place to encourage your emotional growth and healing. This allows you to resolve problems and make positive changes in order to live a more happy and fulfilled life.
Sometimes an opportunity to talk something through with someone who is trained to listen attentively and objectively, without judging or offering direct advice, can provide a tremendous relief.
I use a holistic, client-centred and strength-based approach and I love supporting people to be the best version of themselves.
I have been working as a Counsellor since 2013.
I offer my clients my genuine, non-judgemental presence. I support each person with whatever is on top for them and offer a space to talk openly and to heal from whatever happened in the past.
Focusing on the here and now will enable you to set achievable goals to move forward.
Feel free to send me a message.
Karlyn
Online therapy
I offer my clients online counselling via zoom, skype or messenger. This is a wonderful way to have support from the comforts of your own home.
Statement concerning the coronavirus pandemic
I work a lot with people who experience anxiety and I can offer you my support during this time.
Qualifications and registrations
ACC Registered

WINZ Registered
Registrations
Specialisations
Autism and other disabilities
Reducing stress, anxiety and depression
Grief counselling
Sexual abuse and trauma therapy
Relationship counselling
Areas of counselling I can help with
Fees
Individuals: $100 per session of 1 hour.
Online Counselling: $100.00 per session of 1 hour.
The fee is payable on the day by cash or Internet banking prior.
Evening appointments available every Tuesday and Wednesday.
Weekend appointments available one Saturday each month.
Availability (Opening hours)
| | |
| --- | --- |
| Monday | 9am - 2pm |
| Tuesday | 9am - 6pm |
| Wednesday | 9am - 7pm |
| Thursday | 9am - 2pm |
| Friday | 9am - 2pm |
| Saturday | by appointment |
| Sunday | - |
Photos
Location
Interview
Read the interview with Karlyn Sullivan-Jones below.


Practice
1. Where is your practice (office) located?
24 Campbell St Palmerston North
2. What life events have been important to you?
Getting married and having 5 incredible children.
3. Why did you become a counsellor / therapist?
When I was 28 years old I became pregnant for the first time. I was overjoyed as I wanted to become a mum more than anything in the world. I was happily married, we had our own home and life was perfect.
At our first scan we were told that we were expecting twins. I was ecstatic! Then we were told that this was an extremely rare and complicated twin pregnancy.
I went into premature labour at 24 weeks and had my first born who was rushed to intensive care and my second twin did not survive. My first twin was in the neonatal until for 6 months, it was touch and go, and came home on so many medications and oxygen. He has had many set backs and challenges and now is a thriving almost 13 year old with 3 younger brothers.

The grief I experienced as a new mum was excruciating. But I was determined to use my experience to help support others.
4. What do you like the most about being a counsellor/therapist?
Being a Counsellor has taught me so much about myself. Most importantly, it has taught me to love unconditionally and be authentic and genuine with my word.
5. What is your most remarkable experience as a counsellor/therapist?
Setting up my own private practice, trusting and believing in myself that I can do it. ❤️

Life
1. What are your hobbies? What do you do in your free time?
With 5 kids and a business I don't have a lot of time for hobbies! But I do love to travel and have holidays and going for long walks down by the river.
2. What makes you happy?
My family ❤️ my friends. My pets. Travelling. Going on adventures. Relaxing with a good book or watching a great series with my husband.
3. Do you have a partner and/or family?
My husband is an officer in the Army and has been enlisted for 24 years. We met in East Timor when I was in the Air Force. We have 5 children. ❤️
4. Have you ever had therapy / counselling yourself? What was your experience?
As part of my training I saw a Counsellor. Now I have two supervisors who I see regularly.
5. What other occupation would you have liked, if you hadn't become a counsellor / therapist?
A police officer. But I am so happy I chose to become a counsellor, it is the most rewarding career for me.

Inspiration
1. Who inspires you?
I am so fortunate to have amazing people in my life. My mum. My husband. My god mother. My friends. People always inspire me. ❤️
2. Books you recommend?
The four agreements
You can heal your life
5 love languages
3. Your favourite film and why?
Outlander series.
4. Your favourite quote?
Be the change
5. What is your mission?
Live authentically and support others to live the life they want to live.
6. What is your superpower?
Unconditional love ❤️
7. Top tip for happiness?
Live in the present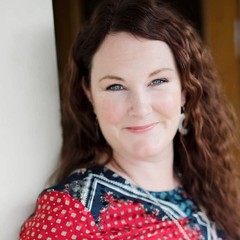 Contact me
Do you want to make an appointment or do you have a question?
Send a message