Dr. Wilme | Psychologist - Individual therapy and Couples Therapy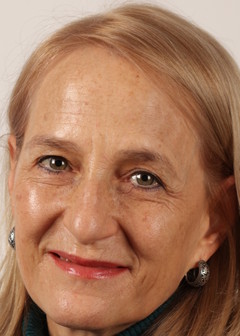 ✓ I also offer online therapy
Great, you are taking the first step.
Leave a message and I will contact you as soon as possible.




Psychologist Hamilton NZ - Counselling & Couples Therapy
I am a Clinical Psychologist and I am also trained as a GP. I am trained and have experience in Attachment Informed therapies, Emotionally Focussed Therapy (EFT), Eye movement desensitisation and reprosessing (EMDR), Attachment Informed EMDR, Somatic Experiencing, Attachment based approaches, Trauma therapy, Interpersonal Neuro Biology (IPNB) Motivational interviewing, ACT, CBT and Psychodynamic therapy.
If you are experiencing emotional difficulties or behaving in a way that is not constructive, you may benefit from getting some psychological help. Together, we can explore your own behaviour and how you have dealt with past challenges in life.
Everything that happen to us from childhood onwards, with good or bad intensions, shape us and cause us to behave the way we do in adult life. Exploring how this has an impact helps you understand and recover from old emotional injuries. Exploring, understanding and healing gets you on a constructive path of better functioning.
Make contact, let me help you on this journey!

Wilme ("Vilmie")


Online therapy
I use what works well in your case. I am able to use Zoom, Skype and Whatsapp video call. Zoom appears to be the most stable.
We start off by setting up a confidential and safe space, making sure that we have a back up way of staying connected if connection should drop. We make sure that we can hear and see each other well.Then we use the appointment time and space.
This options is an excellent option if face to face is not practical for any specific reason.
Statement concerning the coronavirus pandemic
COVID-19 NOITCE: It is very important to not disrupt therapy or delay to start. I am continuing with providing therapy in these ways:
1) In my office in Hamilton East.I stay at a distance, do not shake hands. I wipe surfaces touched regularly. If needed, I provide wipes, tissues and a bin to dispose of these.
2) I am used to doing, and well set up to do Zoom, Skype, Whatsapp or telephonic sessions.
3) I communicate with clients ASAP if any of the conditions change on a daily basis.
4) I have a QR code poster so you can sign in if that is your choice.
Qualifications and registrations
I trained firstly as a Medical Practitioner (MBChB) in South Africa and worked as a GP for more than 30 years.
Also trained as a Clinical Psychologist (in South Africa).
Certified Somatic Experiencing Practitioner (International training).
Certificate in counseling at UNISA, courses in CBT, Hypnotherapy, Psycho-analysis, a Masters degree in Clinical Psychology, Sexology, Emotionally Focussed therapy, EMDR (Eye Movement Desensitisation and Reprosessing) as well as Attachment Infomred EMDR.
Trained to apply the Adult attachment Inventory - giving you a lot of information and understanding about your attachment styles, prompting growth and healing.
I have been in private practice for 20 years, doing both clinical work, psychotherapy, relationship therapy, group therapy, family therapy & presenting workshops to a variety of groups on a variety of subjects.
Registrations
Specialisations
Fields of special interest:
Attachment Injuries
Complex PTSD. (Complex Post traumatic stress disorder)
How childhood emotional and physical trauma and developmental events impact on adult behaviour and patterns.
Loss (death – and non-death related)
Trauma
Individual growth
Relationship problems
Interpersonal Neurobiology
EMDR
Emotional impact of physical illness / procedures / injury
Depression in males
ASD coaching and therapy
Most common issues I support people with:
Anxiety
Depression
Panic attacks
Emotional pain
Unhelpful behaviour
Communication
Relationship difficulties (Romantic relationships as well as between members of families)
Areas of counselling I can help with
Fees
$210 per one hour session from 2023
Availability (Opening hours)
| | |
| --- | --- |
| Monday | 5 pm - 6 pm |
| Tuesday | 10 am - 7 pm |
| Wednesday | 10 am - 67pm |
| Thursday | 10 am - 7 pm |
| Friday | 10 am - 1 pm |
| Saturday | - |
| Sunday | - |
Location
Interview
Read the interview with Dr. Wilme below.


Practice
1. Where is your practice (office) located?
Hamilton East
2. What life events have been important to you?
Growing up, having my own children, working as a GP, studying Psychology, training as Somatic Experiencing Practitioner, moving to New Zealand, doing training in ACT and Emotionally Focussed Therapy, having had dogs and cats
3. Why did you become a counsellor / therapist?
I am passionate about understanding human behaviour and helping people to figure out why they do what they do.
4. What do you like the most about being a counsellor/therapist?
I love observing people, becoming attuned to their behaviour, emotions, patterns and interactions.
5. What is your most remarkable experience as a counsellor/therapist?
Really feeling attuned to a client / clients.
Always, always learning more and more about humans and their brains, minds, emotions and behaviour.

Life
1. What was your most pleasant moment today/yesterday?
Seeing the beautiful sunset.
2. How do you see yourself in 5 years? And in 10 years?
I will always want to be able to do my work, share my experience and knowledge. I would like to live a balanced life - have time to absorb my surroundings, explore and connect with my loved ones.
3. What are your hobbies? What do you do in your free time?
Reading, family, music, dogs, gardening.
4. What makes you happy?
Experiencing the highs and lows of life.
5. Do you have a partner and/or family?
Yes
6. Have you ever had therapy / counselling yourself? What was your experience?
Yes. Extremely valuable to me.
7. What other occupation would you have liked, if you hadn't become a counsellor / therapist?
Medicine - became a GP first. Was a GP for 30 years. Musician if I was good enough.

Inspiration
1. Who inspires you?
I have several role models and mentors who also inspire me.
2. Books you recommend?
Different for each client.
3. Your favourite film and why?
One of them: Lion King. Beautiful heroes journey
4. Your favourite quote?
It is time to unlearn what you learned from wounded people.
5. What is your mission?
Do the best I can.
6. What is your superpower?
I'm good at observing.
7. Top tip for happiness?
Self-reflect and never stop growing.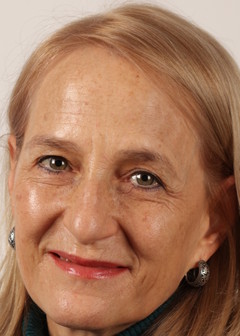 Contact me
Do you want to make an appointment or do you have a question?
Send a message