Julie | Holistic Counsellor & Practitioner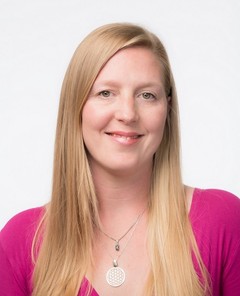 ✓ I also offer online therapy
Great, you are taking the first step.
Leave a message and I will contact you as soon as possible.




Online Holistic Counselling
I am so excited to share my story and mission with you. It is my background combined with my experiences that bring me here today.

I have been a holistic practitioner for many years now and have had so much satisfaction in guiding many beautiful souls on their journey to health and healing. This has made my life incredible and continues every second of it!


I am Julie, an intuitive & holistic counsellor, a healer, a life guide & a spiritual instructor.

My career started as a professional dancer evolving into healing modalities when at a young age, I discovered the perceptions into the world of spirits, other realms, and past lives which enabled me to release lost Souls and receive messages.

My purpose is to counsel beautiful Souls on their journey, teach, and share divine messages that will serve them to awaken and remember who they truly are.

Our session will be focused and adapted to you. We will work together to understand your unique needs with the integrative techniques that are the most appropriate to you to find balance, happiness, and peace in yourself and create the life you desire.

I have a nurturing, proactive & empowering approach to helps you find freedom within yourself in a supportive and safe environment.



Holistic Counselling
Holistic Counselling is a beautiful way to get in touch with all parts of yourself. It is such a down to earth approach that touches the deepest of your Soul and considers you in your wholeness embracing the emotional, mental, physical, social, and spiritual part of yourself so that I am as a Holistic Counsellor able to create the appropriate treatment plan that will support you to align with who you truly are and the world you live in.


Being a Holistic Practitioner for so many years now I have been honored to work and celebrate the success stories of many beautiful souls from all array of life and I invite you today to be the author of your own life and to start writing the beginning of a new era!

I offer Holistic Counselling sessions that are held online using different healing modalities as well as life skills counselling and an accredited online certificate in Energy Healing Therapy if you feel called to find your gift and discover your own power!

If you want to know more or make an appointment, feel free to contact me.

Julie


Qualifications and registrations
Certificate in Assistant Nursing (family and health assistant)
Holistic Counselling Diploma
Professional Development:
Mental Health First Response Skills Training with Colliberate

Suicide Prevention & First Aid Training
Student Support Manager at New Zealand School of Dance

Undergoing:
Meditation and Yoga teacher training

Accreditations:
IPHM International Practitioner of Holistic Medicine
Registrations
Areas of counselling I can help with
Fees
90 minutes Initial consultation USD 120 (= NZD $168)
90 minutes Follow Up consultation USD 120 (= NZD $168) or
60 minutes Follow Up consultation USD 100 (= NZD $140)
Availability (Opening hours)
| | |
| --- | --- |
| Monday | - |
| Tuesday | 3 pm to 7 pm |
| Wednesday | 3.30 pm to 8.30 pm |
| Thursday | 3 pm to 7 pm |
| Friday | - |
| Saturday | 10 am to 4 pm |
| Sunday | - |
Location
Reviews Online Holistic Counselling
Below you will find reviews about Online Holistic Counselling - Julie

Rating of 5 out of 5
Based on 1 reviews
(Write your own review)

A good friend suggested I find a counselor and had shared stories of her own where she had to "shop around" for someone who resonated with her. Well I feel like I hit the target the first time with Julie - I am so glad I found her.

Having never done counseling before I was nervous but that dissipated within minutes. We are a few sessions in and I am so grateful I took the leap and landed on such a caring and professional soul.

Julie is curious without being forceful, gentle while still working with strength and pace, and generous in her guidance and support which has really lightened my load and opened the door to self-discovery.

I highly recommend Julie if you are looking for a holistic counselor.
Erika
| Auckland | 11 Sep 2021
Did you find this review useful?
Yes

3