NZANLP - New Zealand Association of Neuro Linguistic Programming
NZANLP
The New Zealand Association of Neuro Linguistic Programming (NZANLP) is a non-profit, professional organisation, formed in 1989 to foster communication and cooperation among the members, and to develop models of positive human functioning alongside the promotion of effective training in and the ethical use of Neuro Linguistic Programming.
Below you can find an overview of counsellors who are a member of the NZANLP.
Therapists and counsellors in and near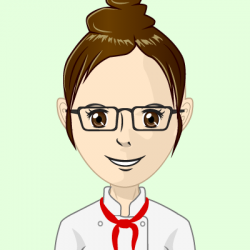 Rating 5 out of 5
The average rating of all therapists and counsellors in and near is 5 out of 5 stars based on 1 review.
Rotorua
Debbie Marie Cunningham | Wholistic Therapist
| Rotorua

(0 KM)
Counselling Rotorua, 1143 Hinemoa Street,, 3010, Rotorua
✓ NZANLP ✓ NZAC
✓ I also offer online therapy
Debbie Marie Cunningham (Debs)
I have trained as a Master NLP Practitioner with Transformations International by Dr Richard Bolstad and currently MNZANLP
I have trained as a Counsellor with Te Pu Wananga o Anamata and currently MNZAC
I have a passion to provide opportunities for people to develop personally and professionally to create their best life.
Navigating through challenges and celebrating their successes.
Are you curious to what your potential may be
I look forward to hearing your dreams and aspirations!
Join our network
Are you a counsellor, psychotherapist, relationship counsellor, life coach or psychologist in New Zealand?
Join our directory and
list your practice >>
Therapies offered
Types of issues
Login
Therapycounselling
✓ 50+ Counsellors
✓ In New Zealand
✓ Face-to-face & Online
Menu
Do you prefer online counselling?
Online counselling is available, also at Covid19 alert level 1.
Most counsellors on this website offer online therapy so that you can access the help you need, wherever you are.