Catherine Sloan | Counsellor & Career Coach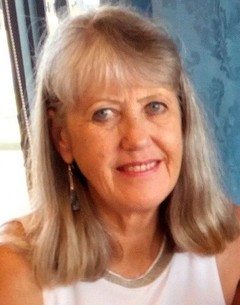 Counselling Career Coach Wellington




32 The Terrace - Level 3 Room 8




6011

Wellington

Send a message
✓ I also offer online therapy
Great, you are taking the first step.
Leave a message and I will contact you as soon as possible.




Counselling - Career Coach Wellington City
Hi, I'm Catherine, counsellor and career coach in Wellington.
In my practice I support people to positively address challenges in their lives, including their career, to enable them to live with an empowered attitude and find the joy and fulfillment they are striving for.
I am an holistic therapist working with the whole client - mind/body, and therapeutic practices I embrace in my work are Transactional Analysis, Person Centred Practice.
I have a special interest in meditation, yoga and breathe work and how these enhance our self-awareness, support our growing self-believe, confidence, understanding of ourself, and self-love, and how aligning these with talk therapy provide the foundation for joy and fulfillment.
Personal coaching / counselling
Need support in facing life's challenges? Want to develop your awareness of conscious relationships and gain life skills for living well with balance and ease? My services are in relation to assisting with issues such as:
Anger management
Anxiety & fears
Being assertive
Burnout & stress
Communication
Depression
Grief and loss
Low self esteem
Relationship issues
Career coaching/counselling
My services are in relation to assisting with issues such as:
Work place bullying
retirement planning
Career change / development
Goal setting
Developing Portfolio work
Job interview Coaching
Job search strategies
Motivation
Relationship issues in your professional life
About me - Career experience
I am a Career Counsellor and General Therapist and I am a professional member of CDANZ. I have worked in this profession for the past 17 years and I work as a Counsellor and Career/Life consultant.
In my role I offer individual counselling/coaching, career consulting/coaching, and relationship/marriage counselling /coaching and my main approach is Solution Focused Therapy, and Mindfulness practice.
Previous work experience included working in adult career change support, youth and young adult career development, general therapist working with individuals and couples, youth.
Whatever change you need or want to make in your life I am here to help, encourage and guide you to become stronger, confident, more empowered and successful.
I enjoy working creatively, practically and intuitively in a holistic way to create meaningful and sustained change.
Registrations
Specialisations
The top issues seen in my practice are:
Depression


Anger/rage - not knowing how to manage these feelings and needing to know what the triggers are and what the history of the anger is


Stress


Body image issues


Grief - death of loved one/loneliness/chance in circumstances/health issues


Relationship problems
Areas of counselling I can help with
Fees
Individual counselling: $120.00 per session
Couples counselling: $140.00 per session
Availability (Opening hours)
| | |
| --- | --- |
| Monday | 9 - 3 Whanganui (or later by arrangement) |
| Tuesday | 9 - 3 Whanganui (or later by arrangement) |
| Wednesday | 2pm - 6pm Wellington |
| Thursday | 7am - 6.30pm Wellington |
| Friday | 7am - 12 noon Wellington |
| Saturday | - |
| Sunday | - |
Location
Interview
Read the interview with Catherine Sloan below.


Practice
1. Where is your practice (office) located?
I have two practice sites. One is in central Wellington, Braemar House, 32 The Terrace; and the other is in central Wanganui, 232 Wicksteed Street. I work between both every week.
2. What life events have been important to you?
Discovering the relationship with the man who become my husband and the father of our son. The other life event that is the most important event in my life was the birth of my son. In later life re-training and discovering a new career path has been an important event and has allowed me to appreciate more deeply the journey that our careers take us on.
3. Why did you become a counsellor / therapist?
I feel I have had many life experiences from joyous to challenging and life changing. I believe that all of these have helped shape me and allow me to work with empathy and appreciation with people who are seeking change, need support, and want to find clarity in their lives.
4. What do you like the most about being a counsellor/therapist?
I feel privileged to be invited into the story of each clients life story. From there I really enjoy watching a client embrace their therapeutic work and get to a place where they see the change they have been seeking. I further enjoy continuing to learn and grow my own knowledge of the therapeutic process.

Life
1. What was your most pleasant moment today/yesterday?
My most pleasant moment yesterday was working with a young university student to explore the life challenges that she is facing and see how she is understanding herself more. Today's most pleasant moment was meeting with a long term client hearing him tell his story of discovering love and helping him with his tentative understanding of his thoughts and feelings.
2. How do you see yourself in 5 years? And in 10 years?
I see myself continuing to work as a Therapist with greater understanding from the experience of the intervening 5/10 years of client work. I also see myself with another qualification gained from within the psycho-therapeutic academic community.
3. What are your hobbies? What do you do in your free time?
In my free time I love spending time with my family and friends. I also love going to movies - foreign; art-house; documentary. For time out I love gardening, reading, yoga, meditation, painting and cycling.
4. What makes you happy?
What makes me happy is having a good mix of professional work and time for my hobbies and interests.
5. Have you ever had therapy / counselling yourself? What was your experience?
I have experienced therapy from a Bioenergetic Psychotherapist and have benefited greatly from the time spent going on my therapeutic journey. I believe this has deepened and developed my work with clients.

Inspiration
1. Top tip for happiness?
I like having a list of top tips for happiness - gathered from Psychology Today - I can choose one to focus on or be inspired by several:
Engage with friends regularly
Remember that happiness is an inside job
Don't have just one focus for your happiness
Trust your yourself
Develop a daily practice of self-directed peace - Is meditation for you?
Organise your thoughts - if you are experiencing overwhelm maybe make a list to organise what needs to be attended to
Take care around people (or move away from them for a time) who are challenging to your well-being
Look at the big picture - there are many views of every issue or situation
Value your values
Play more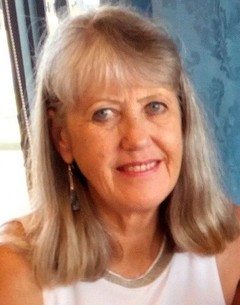 Contact me
Do you want to make an appointment or do you have a question?
Send a message