Addiction - Tips
Tips for coping with addiction
Would you like some tips and advice how to deal with addiction?
This forum is a great place to:
explore several tips.
share the tips that work for you.
What's your tip how to deal with addiction?
Overview of tips
All tips
Tip 1 - Love yourself
When you love somebody, you do not wish for that person to be suffering from an addiction. You will wish for that person to feel good and enjoy life. So start loving yourself! Unfortunately this is often not the case.
But whatever you give attention will grow, so there is a very simple exercise that can do miracles when you do it with full attention and determination. Take everyday , 3 times a day, 5 minutes to love yourself.
In those 5 minutes, you make sure you cannot be disturbed and you take that time to tell yourself "I love you". " ... (your name)... I love you." You can be creative in this, name the things you love or like, softly stroke your own body, look at yourself in the mirror etc.

Even when you at first don't believe it or think it's weird (which will definitely happen), just do it and watch the effect of it.

Just before you go to sleep and just after you woke up are very good times to do this. Especially just before falling asleep, because you take that feeling with you in your sleep and will benefit from it the whole night.
Yantra
Tip 2 - Distract yourself
Distraction could become your best friend when you try to get out of an addiction. You can make a list beforehand with thinks you might do in the heat of the moment just before you light a cigarette, fill your glass with wine or take a bite off that amazing cake.

Do a dance, read a book, call a friend, do a Swedish crossword puzzle, always have a good movie or series at hand that you didn't see before, gardening, de-clutter the house, take a walk in nature, do some exercises, etc. Something fun, anything is better then feeding your addiction!
Anonymous
Tip 3 - Give thanks for each day
Give thanks for each day. Sometimes we get so caught up in day-to-day routines — whether in the first 90 days or years later — that we fail to express gratitude for our successes, lessons learned and accomplishments.

It doesn't matter if you're thanking yourself, God, a higher power or the power of the spirit. What does matter is that you put your feeling of gratefulness out there. This is one aspect of your newly structured life — prayer, meditation or you may wish to call it something else — that pays dividends far beyond the mere utterance or thinking of the words.

Even the most stressful or frustrating day deserves acknowledgement. You've made it through the day and have succeeded in facing many diverse challenges and opportunities. That means you are that much better equipped to face tomorrow.
Anonymous
Tip 4 - Find a buddy
When you are trying to get out of an addiction, one of the things you can do to support you is to find a buddy. Somebody you trust that is willing to help you.

You can agree together on how he/she can do that. For example by calling you every day to check how you are doing. Or you commit to that you will call this person to confess when you had a fallback. You can set certain goals together etc.
Anonymous
Tip 5 - Set and work toward goals
Set and Work Toward Goals. People who set realistic goals and actively work toward them are less likely to feel attracted by drugs or alcohol than people who feel they are not achieving their goals or don't have anything to work toward.
Anonymous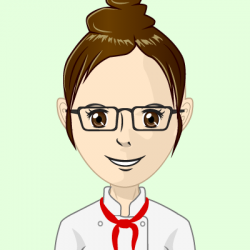 Do you want to share your tip?


Tip 6 - Focus on the positive
When you are on your way to get out of an addiction, it is very easy to keep on thinking about what went wrong. Or about the pleasurable effects of the addiction.

Train yourself to focus on the positive things. The things that are going well, the goals you already reached, the benefits you will enjoy once you are free of the addiction.
Anonymous
Tip 7 - Change your environment
One of the best ways to maintain a healthy recovery is to replace your bad habits with healthy, new ones. Surround yourself with positive people, things and experiences. Search out cultural events and activities in your area that can stimulate your body and mind in a new, exciting – and healthy way.
Anonymous
Tip 8 - Do (volunteer) Work or donate some of your time
Do (volunteer) Work or donate some of your time – being productive at your job or giving back to a cause you believe it will do wonders for your self-esteem. Making a positive contribution at work or for others will give you a wonderful sense of accomplishment and pride.
Anonymous
Tip 9 - Find a counsellor
Therapycounselling
Tip 10 - 12-step meetings
Engage in 12-step meetings such as Narcotics Anonymous and Alcoholics Anonymous. These meetings and their locations can be found online.
Matthew L
Add your own tip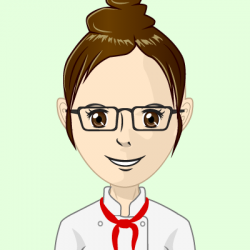 Do you want to share your tip?



Login
Therapycounselling
✓ 80+ Counsellors
✓ In New Zealand
✓ Face-to-face & Online
Menu
Do you prefer online counselling?
Most counsellors on this website offer online therapy so that you can access the help you need, wherever you are.