Burnout - tips
Tips for coping with burnout
Would you like some tips and advice how to deal with burnout?
This forum is a great place to:
explore several tips.
share the tips that work for you.
What's your tip how to deal with burnout?
Overview of tips
All tips
Tip 1 - Rest and Recover
Burnout is a serious condition which has built up over time and is caused by ongoing stress. This may be stress from work or family or financial or a combination of a number of chronic stressors. It needs time for you to heal from.

Best thing to do is to take time off and rest. Reflect on the things that are important and what you can let go of.
Mayan
Tip 2 - Life is all about balance
Life is all about balance.
You don't always need to be getting stuff done. Sometimes it's perfectly okay, and absolutely necessary, to shut down, kick back, and do nothing.
(Lori Deschene)
Anoniem
Tip 3 - Release Stress Accumulation
Everyday take time to wash away the accumulation of your inner self talk and the energies you have picked up from other people.

This simple but effective exercise you can easily add to your daily routine.

Every time you shower close your eyes. Imagine that the water is washing away your stress and anxiety, imagine the water is a grey sludge running off your body and down the drain.
Say in your mind as you are visualising I let go of everything not for my highest good.
Tip 4 - Find a counsellor
Are your experiencing stress and could you use some support?
A therapist or counsellor can help you.
Therapycounselling
Add your own tip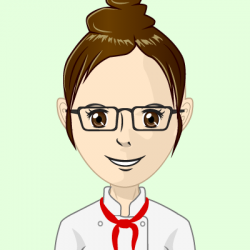 Do you want to share your tip?



Login
Therapycounselling
✓ 80+ Counsellors
✓ In New Zealand
✓ Face-to-face & Online
Menu
Do you prefer online counselling?
Online counselling is available, also during the Covid-19 pandemic.
Several counsellors on this website offer online therapy so that you can access the help you need, wherever you are.